Elevate Your Pregnancy Hair Care Routine
Jul 14, 2022 | By Maria Eliza Pineda
Pregnancy hair care is extremely important especially when your bun in the oven comes with major hair changes. Here is our guide on how you can elevate your pregnancy hair care.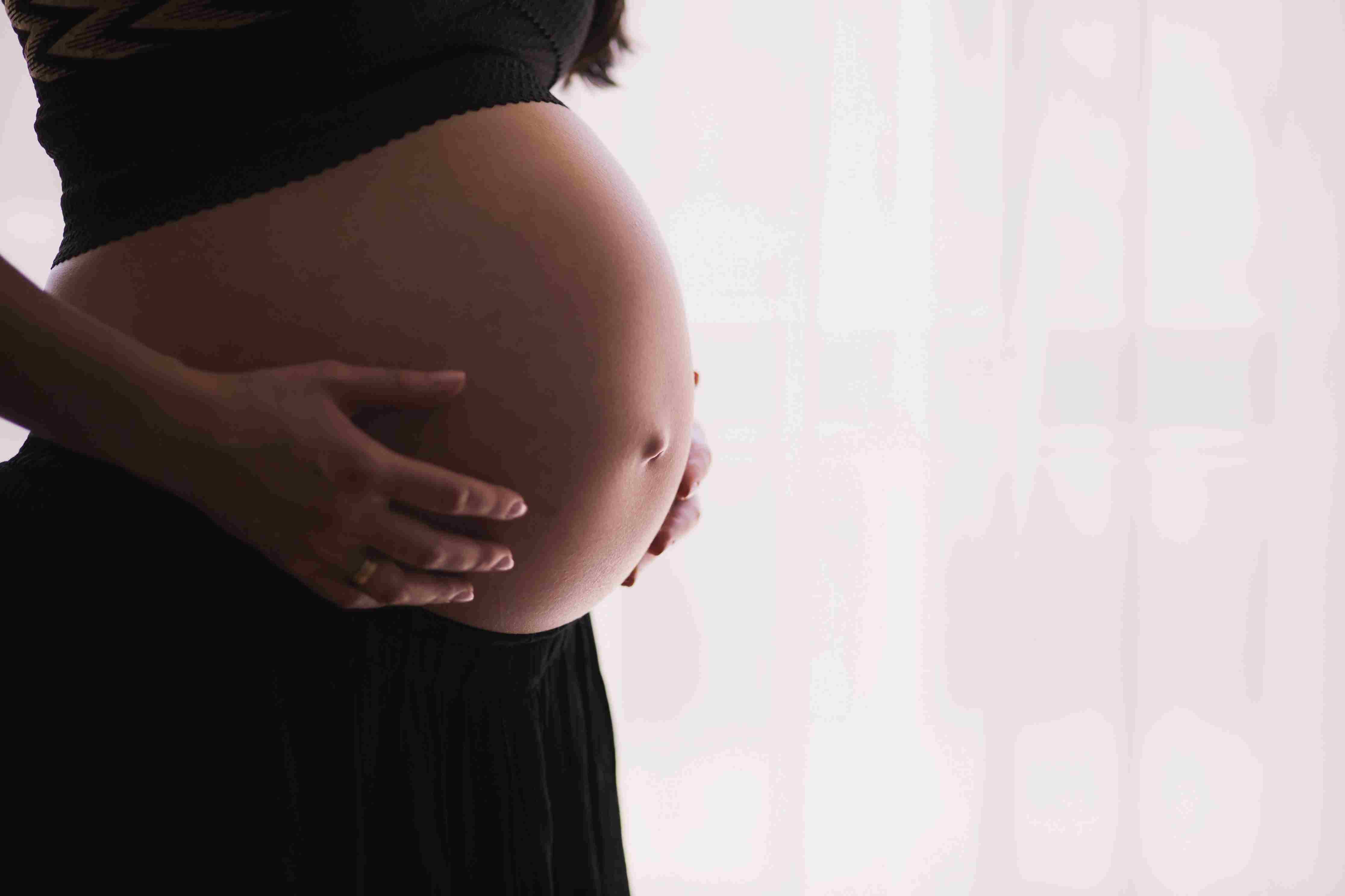 Pregnancy is an incredibly beautiful thing. You are growing a new life inside of you and bringing a human into the world. Your body is so strong and amazing to be able to do this.
Pregnancy, however, is not an easy ride and there are a lot of changes that your body goes through. Hormones are in overdrive and there are going to be some good and bad symptoms that you'll experience to make room for your little one. Everyone's pregnancy is different and you never really know what sort of changes you're going to get.
When it comes to hair health during pregnancy, it could really go either way. Some people boast amazing hair health and that they've never felt their hair feel so shiny, strong, and smooth while pregnant. While some people have it the complete opposite and experience brittleness, dryness, and even hair loss.
Whatever hair changes you may be experiencing, it's important to keep taking care of your hair and give it the nourishment that it needs. Especially if you are experiencing the rough side of things. Here are a few ways that you can give your hair the pampering it needs during your pregnancy safely and effectively.
Do a Nourishing Hair Mask
Hair masks are a great and easy way to give your hair some much-needed nutrition. There are a ton of store-bought hair masks that you can get, but a convenient and even safer way to do this method is to make your own. Hair masks are incredibly easy to make and doing it yourself means that you know exactly what ingredients you're putting in and that they are completely safe to use even while you have your 'lil bun in the oven.
Check out this article for the Best DIY Hair Mask Tutorials You Can Do At Home
Clarify Your Hair
A symptom that can come with pregnancy is overly oily hair. This comes with the changes in hormones and just one of the weird things that pregnancy can do to your hair. Excessive sebum can cause a lot of problems because of the chemical imbalance. Not only will your hair feel oily, but it can also cause dandruff, irritation, and hair loss. To prevent this from happening, it's important to always have a good purifying shampoo that will cleanse your hair thoroughly but still gently of all the sebum buildup.
One way you can do this is to wash your hair with gentle dish soap to get rid of the oil. However, this isn't the greatest method as dish soap can be super drying and stripping.
Another way you can go about it is to use a pregnancy-friendly product like the Mayraki Purifying, Anti-Dandruff & Volumizing Amino Acid Shampoo. This shampoo is made of 100% plant-based ingredients and completely safe to use even while pregnant or breastfeeding. It's designed to clarify the hair of oil and dandruff while still giving it the nourishment it needs with its amino acid formula.
Do Intense Shine and Nourishment Treatments
We all know that there can be certain limitations when it comes to pampering the hair during pregnancy. There are tons of products that have harsh chemicals that can harm the little life growing inside you and that is a big deal-breaker. That doesn't mean you have to completely give up your hair pamper sessions, though!
With the power of extensive research and modern science, Mayraki Professional has developed a line of products that give you the same salon-like results without harmful chemicals.
If you loved getting Brazilian blowouts or keratin treatments before your pregnancy, you will love the Mayraki Organic Hydrolyzed Keratin Instant Smoother System. It's 100% vegan, made from organic ingredients, and safe to use for pregnant and breastfeeding women. It has all the same results and benefits as a salon-grade Brazilian blowout and keratin treatment without all the harsh chemicals. It will give your hair extreme shine, manageability, and smoothness.
If you prefer a more natural result and nourishing treatment that can repair damaged hair, go for the Mayraki Silky Smooth Proactive Hair Repairing Treatment. It's also 100% vegan, organic, and safe for pregnant and breastfeeding women. This is perfect for damaged brittle hair that needs a lot of love and attention. It will get deep into the follicle, repair damage, and give your hair the nourishment it needs.
Use Hair Growing and Anti-Hairfall Products
As previously mentioned, pregnancy can have the unfortunate side effect of hair thinning and hair fall. This is because your little one is taking in all the nutrients that might otherwise go into your hair, skin, and nails. That's absolutely amazing for your baby to be healthy and nourished, but your hair might need a little more love to compensate for the missing nutrients.
Use pregnancy-friendly hair growing and anti-hair fall products like the Mayraki Hair Growth & Anti Hairloss Shampoo Kit with the Hair Growth Serum Intense with Copper Peptide GHK-Cu. This set will give you intense hair growth results and prevent excessive hair fall and thinning. Made from all-natural ingredients, it won't be harmful to use while pregnant and breastfeeding. With these products, your baby will still get all the nutrients they need while your hair will get just a little bit of extra love that will keep it thick and healthy.
Pregnancy Hair Care Routine - Check!
Your body is going through something quite magical right now and it's only right to give it the respect and love it deserves – that includes your hair! You deserve some pampering and TLC for all the hard work you're doing. Don't forget to treat yourself and have spa days at home to relax and give your hair extra nourishment while you're growing the little life inside of you.