Product Details
Shinier, Smoother,
And More Manageable Hair...
In The Natural Way...
No nasty chemicals. No ridiculous salon fees.
Just instant results that last up to 3 months!
Shinier, Smoother,
and More Manageable
Hair...
In The Natural Way...
No ridiculous salon fees.
Just instant results that last up to 3 months!
—— Mayraki Featured In ——






"Stumbled upon Mayraki and figured I'd give it a shot, since I'd tried so many alternatives. This stuff is magic! I get almost the same results as my salon treatment but it's so affordable and easy to use (and without formaldehyde!) that I think I've finally found my permanent alternative!"
Struggling to tame your frizzy, unruly hair can be stressful, time-consuming, and expensive.
Some people are more genetically prone to frizzy hair than others…
…but environmental factors can also play a big role.
Frizz is mainly caused by open hair cuticles, which allow humidity into the cortex causing the entire hair shaft to swell. It can also happen if you don't protect your hair while you sleep, if you over-work your curls, or if your hair is damaged.
But don't worry…
Mayraki has an all-natural solution to help you tame your frizz after one use WITHOUT any chemicals.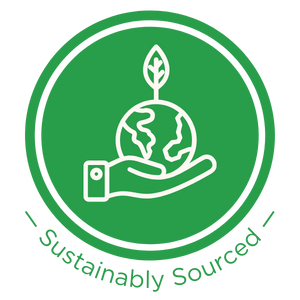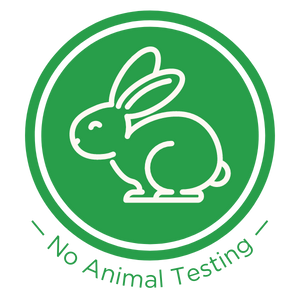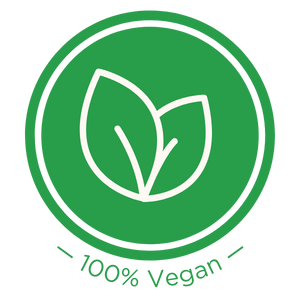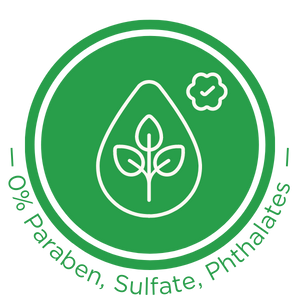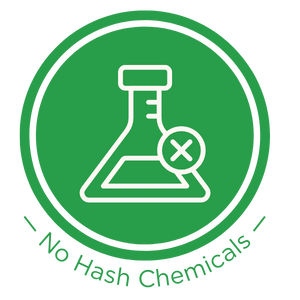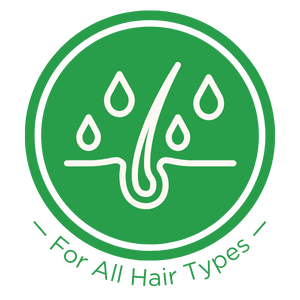 The most important thing about keratin treatment is to follow the instructions carefully and ensure that the treatment is performed thoroughly and pay a good attention to detail. It's also important to use high-quality products that are free from harmful chemicals and to maintain the hair properly after the treatment to ensure the best results.
🌿It's For You. And Only You.
And The Goals that you want to achieve ...
After a single use, you can enjoy smooth healthy hair that lasts up to three months.
Reduce Frizz & Deep Repair
It helps to reduce frizz by smoothing out the hair cuticle and sealing in moisture. This can make your hair easier to manage and style.
Fraction of the cost for salon keratin treatment. Hug cost and time saving.
Straighten Hair If You Want To
It helps to straighten curly or wavy hair, making it easier to style and maintain.
Follow the detailed user guide and achieve the best results at home.
Smoother & Add Healthy Shine
It gives your hair a healthy shine and make it look more vibrant.
Reduced Styling Time & Long Lasting Results
Fast acing and long term results.
🌿Our Organic Hydrolyzed Keratin Instant Smoother System is here for you.
Now you can ditch your typical over-the-counter shampoos and conditioners and enjoy salon-smooth hair at home effortlessly.
...
Mayraki's formula is designed to be a safer and more natural alternative to salon-grade keratin treatments. It uses only premium organic, vegan ingredients that are free of formaldehyde and other harmful chemicals.
The formula is designed to be much gentler to the hair than salon treatments while still fighting frizz, unruliness, and making your hair soft and shiny. It's also safe and ideal for use at home.
❎ No Formalin
❎ No Burning Eyes
❎ No Burning Scalp
❎ No Stinging Sensation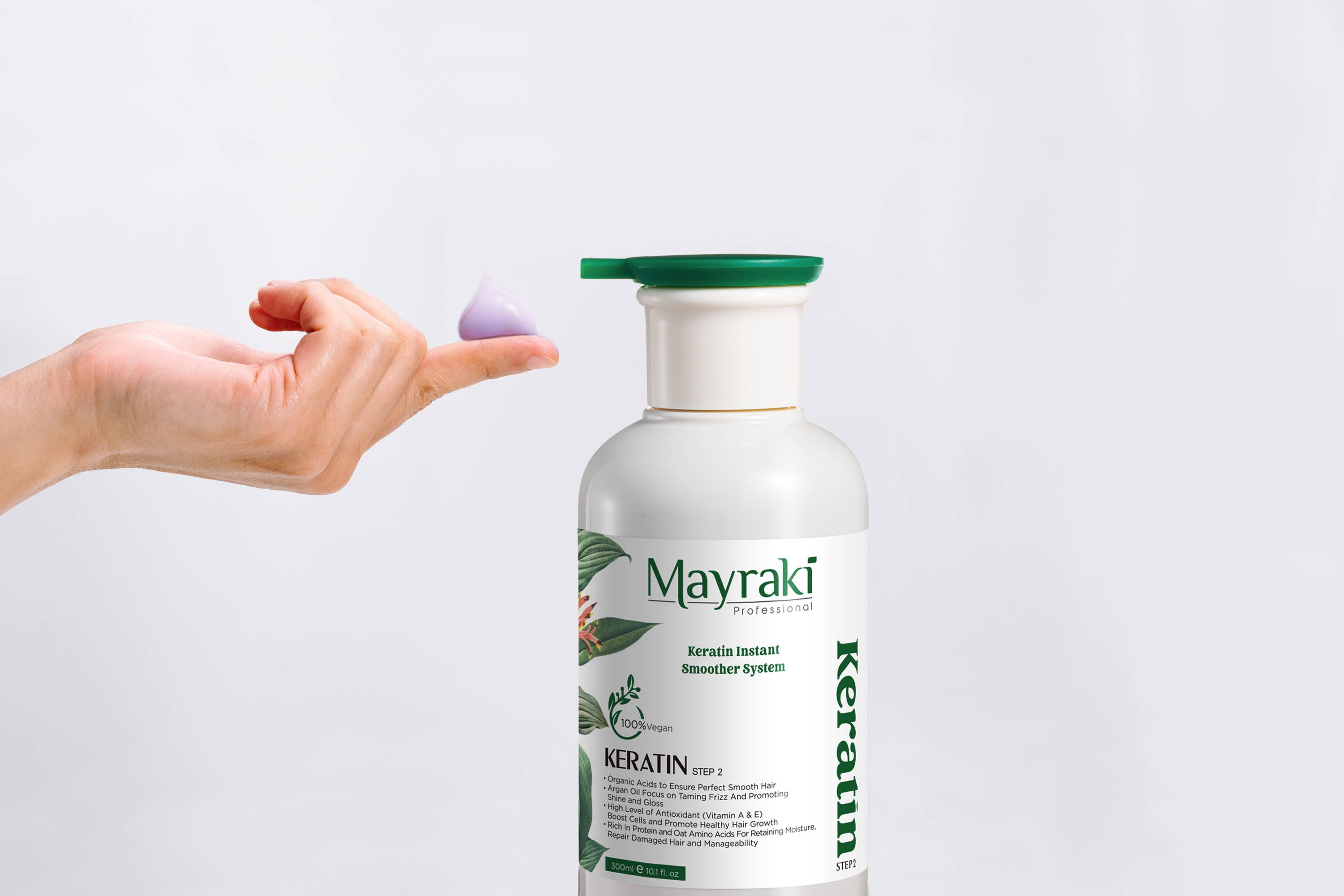 There's nothing like Matter of Fact. Seeing is believing. We asked our customers to share their results on the benefits of using Mayraki's Hydrolized Organic Keratin Treatment to improve their dry, frizzy, damaged hair and overall hair wellbeing. Mayraki formulas are designed to support the appearance of smoother, shiner, vibrant, thicker, healthier hair. Formulated with ingredients clinically shown in some subjects to:
Notice changes immediately*
Stop going back to salon for keratin treatment*
Worked better than expectations*
Reduce frizz for more than 86%*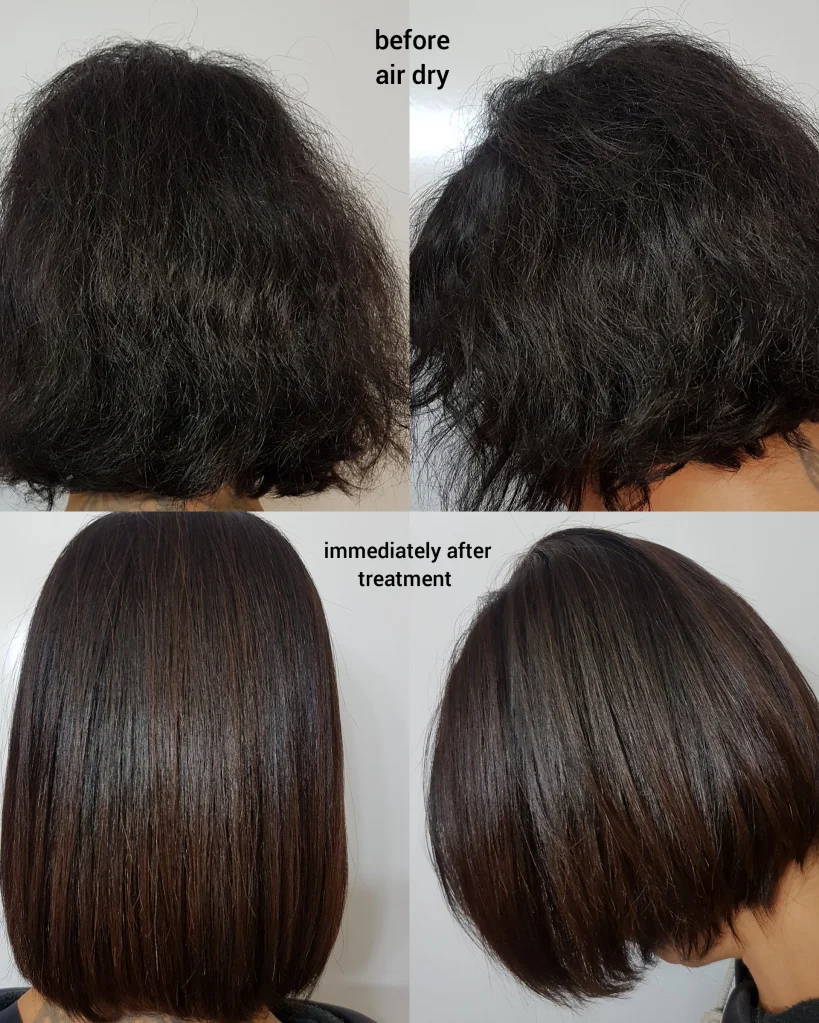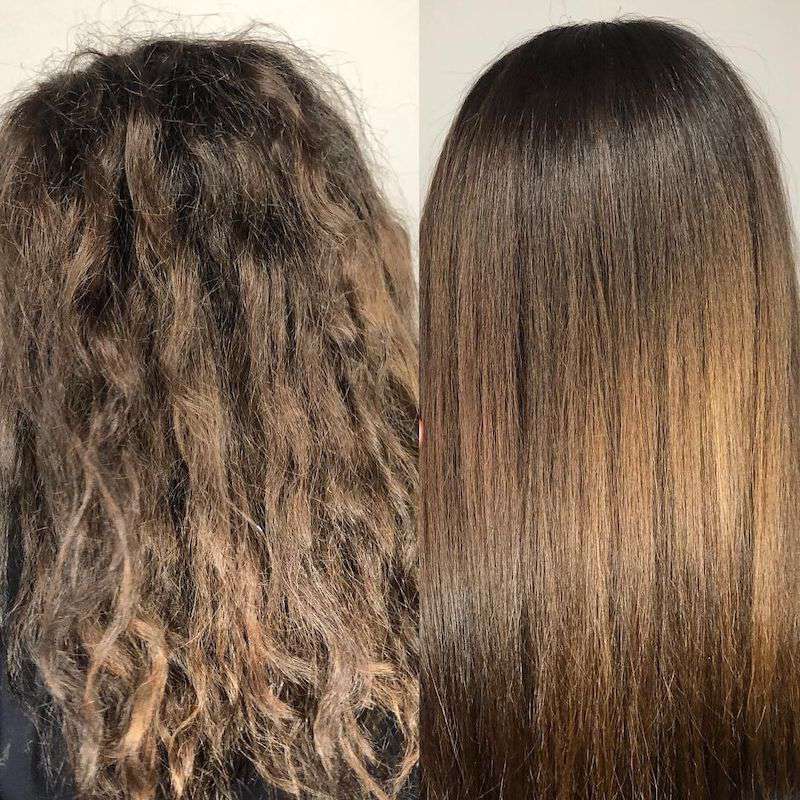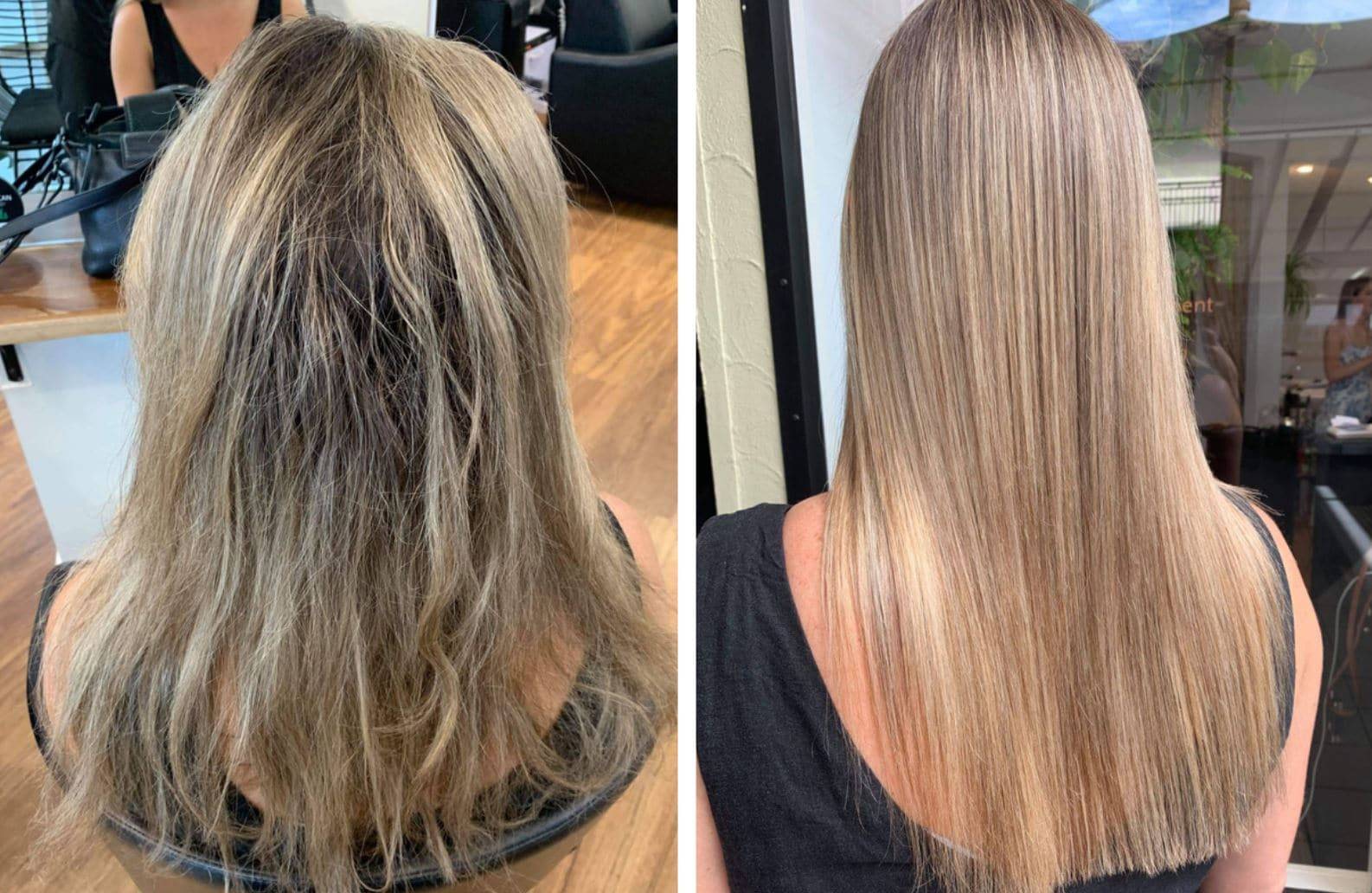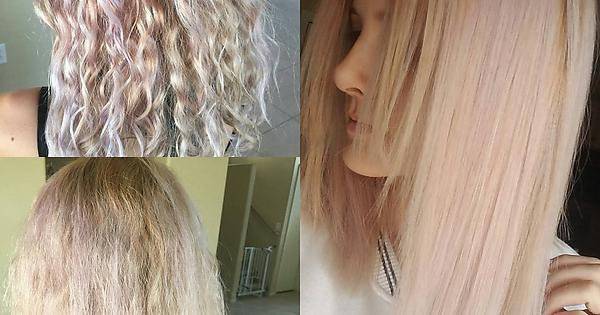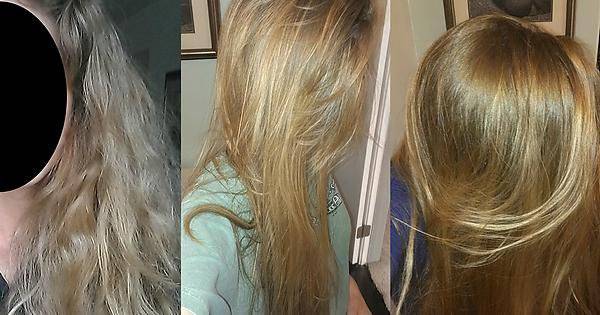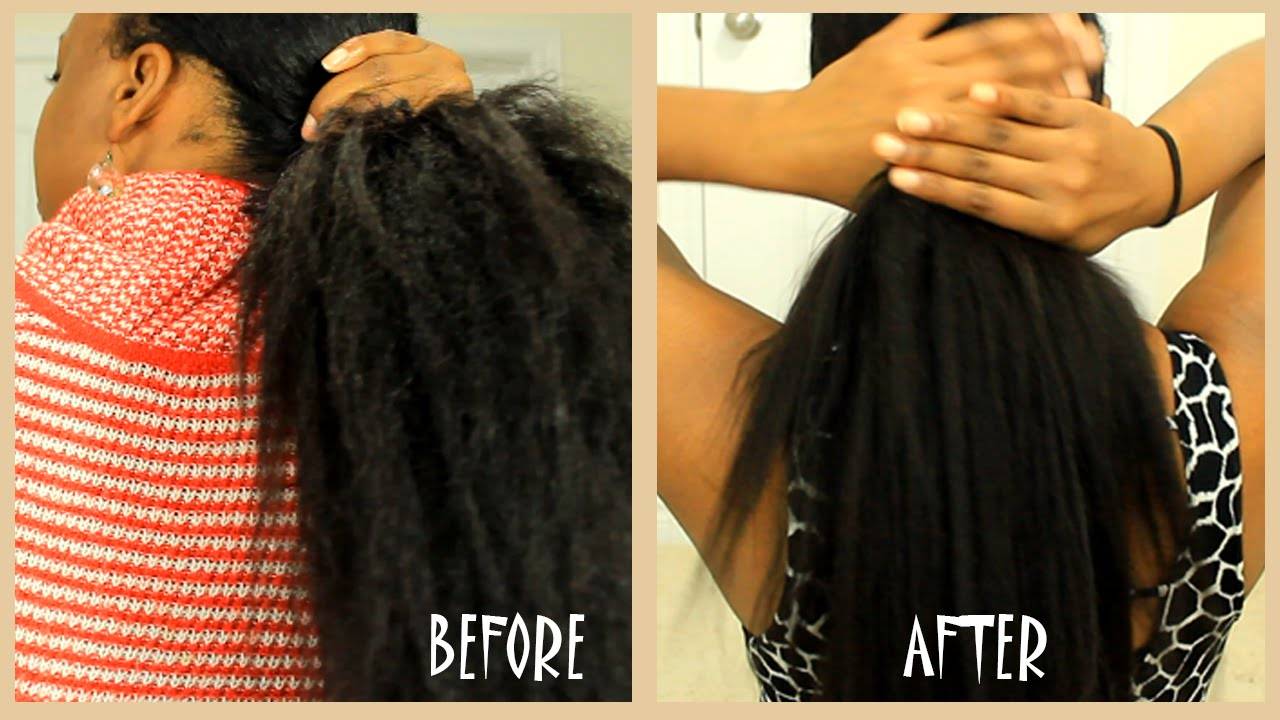 Shampoo your hair with the specially formulated, anti-residue Mayraki Purifying Shampoo (pre-treatment shampoo) 2-3 times. This deep clarifying shampoo will prepare your hair for optimal treatment results. Rinse hair and blow dry until 100% dry to open the cuticles fully.

Start 5mm from the scalp and use a comb to divide the hair into small sections. Apply Mayraki Keratin Treatment evenly to each area. Comb through every section with a fine-tooth comb until hair is completely saturated and the solution surrounds the hair shaft with its protective keratin layers to smooth and relax the cuticle.

Allow the hair to absorb the product for 50-60 minutes. Thick, curly, and coarse hair will need 75 - 90 minutes or more for the solution to penetrate the hair strands fully. The amount of product that needs to be used is significant to get ideal results. Please refer to the instruction leaflet inside the box for more information. Use a fine comb to remove excess keratin.

Do not rinse hair. Blow-dry until hair is 80%-90% dry.

Divide the hair into small sections (around5mm). Set the flat iron temperature to 450°F (230°C). Use the iron to make hair as straight as possible. Slowly move the flat iron from roots to ends for general usage around 8-12 times, for resistant hair around 18 - 25 times. Straighten hair evenly and make sure every part of the hair is getting heat from the flat iron. The number of passes can be increased appropriately for healthy and undamaged hair. For bleached or dyed hair, the flat iron temperature should be lowered appropriately according to the degree of damage. However, the minimum temperature should not go lower than 392°F (200°C).


Tips: Regardless of the hair type, this process is to straighten the hair with the flat iron until there is a visible enhancement of gloss in the hair and there is no adhesion between each hair strand.

Do not rinse hair the same day after applying the Mayraki Keratin Treatment. For best results, rinse hair only after 48 hours.




Tip: Do not use pins or clips, do not place hair behind the ears, and do not pull it up into a ponytail or updo after treatment.
💚Expert Tips (A Must Read Before Purchase)
Mayraki Hydrolyzed Keratin Treatment doesn't contain any formaldehyde or other harmful chemicals, and it won't burn your eyes or scalp. It requires more product to penetrate the hair strands than other Salon Brazilian Blowout products. Thus, the amount of product used in each treatment is crucial.

Please refer to the below image for the approximate amount of product that needs to be used for ONE treatment.
E.g., If your hair length is 16 "- 18", mid-volume, curly. Then you will need to use at least 1/2 - 3/4 of the bottle for ONE TREATMENT.


For very resistant hair, you may leave it in without rinse off, as Mayraki Keratin Treatment doesn't contain any formaldehyde, it's safe for our scalp and body. Blow dry directly after the application(it takes longer time compare to rinse off), pass straight ion as usual, you will see the better results. Hair wash can be done after 3 days.

Mayraki Keratin Treatment DOES NOT CONTAIN any formaldehyde, which is totally different with Salon Brazilian Blowout, that contains 12%-15% formaldehyde in general in order to achieve the dramatic straight hair results and long lasting effect (4-6 months). Or methylene glycol, which can release formaldehyde during the normal conditions of use. Both ingredients are very harmful, it can cause allergic reactions of the skin, eyes, and lungs such as asthma-like breathing problems and skin rashes and itching. When formaldehyde is in a product that gets sprayed into the eyes, it can damage the eyes and cause blindness. It is also a cancer hazard. Formaldehyde is a health hazard, whether in a product or in the air.

Do not use any other extra hair care product immediately after keratin treatment. Such as hair oil, styling spray, or dry shampoo.

Don't get wet or swim within 48 hours after the keratin treatment. Any rainwater, hypochlorous acid in swimming pools, or sea water will affect the keratin treatment result.

Follow the instructions and use the SUFFICIENT amount of Mayraki Keratin treatment, as advised above, and you will get your ideal results.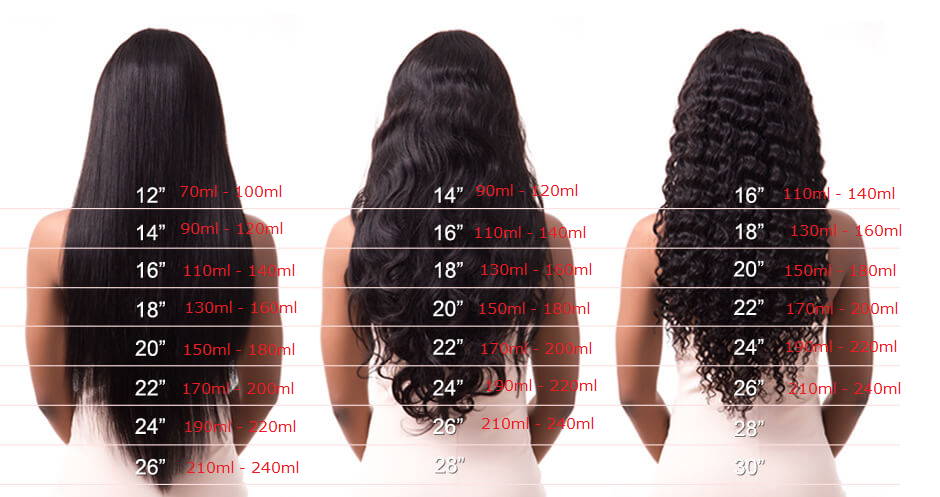 💚Possible Reason For Less Effective Results
Blow drying the hair against hair cuticles.
The flat iron temperature is not hot enough and the treatment duration is too long or too short.
Leaving the hair wet and sleeping. Keratin will be lost because it has not been sealed in the hair.
💚Your Questions Answered Here(Q&A)
Q1. What is a Mayraki Hydrolized Organic Keratin Treatment?
A Keratin Treatment is a chemical process that smooths and shines frizzy hair; the results can last for 2-3 months. Mayraki's 6th Generation of Keratin Instant Smoother System is formaldehyde-free, and it dives right into the hair follicles and injects porous areas with keratin, an essential hair protein.
After just one use, your hair will appear healthier. Our Keratin Treatment bonds to your hair to create a protective layer around each strand, effectively diminishing frizz, sealing the cuticle, and protecting against external damage.
The smoothing treatment originated in Brazil and uses ingredients indigenous to the country, including camu camu, annatto seed, and açai berry. Following treatment, your hair will be left hydrated, less frizzy, and more resilient to heat styling. Not to mention, with insanely glossy mirror-like shine.
Q2. How Long Will It Last?
Provided that you don't use shampoos that contain sulfates and chlorine, your treatment should last anywhere from 2 to 3 months, possibly longer if you don't need to wash your hair too regularly.
Once it wears off, your hair will return to its natural curl pattern. You'll start seeing it around the hairline first, which is usually the first indicator of needing to retreat it. Unlike many other relaxing or straightening methods, there's no clear line of demarcation between the previously treated hair and new growth, even if you don't get it touched up immediately.
Q3. Will It Make My Hair Completely Straight?
Not unless you want it to. If you wish to, you may seal the treatment by passing a 450-degree flat iron over your hair. The more your stylist flat irons, the straighter your hair will be.
If you like to wear your hair curly but want to tame your frizz, this product alone will help make your hair smooth.
The overall goal is to make your strands less of a burden to work with. However, if you have naturally curly hair, keep in mind that it won't air dry to a pin-straight texture. You'll still have voluminous body and waves if you air dry it.
Yes. This treatment has undergone all necessary lab tests and has been proven safe on all hair types. In fact, it has been proven to help improve shine as well as moisture levels. However, breakage can still occur when flat irons are used excessively. Most importantly, this product is made from natural extracts and is safe to use during pregnancy and on sensitive skin/scalp.
Q5. I Colored My Hair. Can I Still Use This Keratin Treatment?
Yes! Unlike chemical-straightening relaxers, you can safely use this keratin treatment on colored hair without the risk of damage. However, if you have color-treated hair, we recommend using sulfate-free shampoo and conditioner for maintenance. We further advise against using salt-based sprays for beachy, textured hair.
Mayraki Organic Hydrolyzed Keratin Instant Smoother System - Organic Keratin treatment for damaged hair, organic keratin treatment at home, natural Brazilian blowout for instant smooth hair | 6th Generation, Formaldehyde-free, Set of 2