Get that Shine that your Hair Deserves with Mayraki Keratin Treatment
Are you tired of waking up in the morning and using tons of hair products just to make your hair shiny and frizz-free? Or are you looking for a product that can combat all hair-related damage with natural ingredients and be eco-friendly? Let me introduce you to the wonders of Mayraki Keratin Treatment, which can certainly make your hair shiny and silky smooth.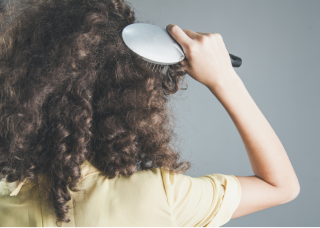 Chapter 1: We Share the Same Hair Dilemma
At some point in our lives, we all experience bad hair days, but it's frustrating when you're experiencing them almost every day. I understand the struggles and stress caused by untamed hair. It can lower your self-esteem and, worst of all, affect your mood, leading to anxiety and depression.
During my early 20s, I loved experimenting with different hairstyles and colors. I dyed my hair green, blue, violet, and bleached it numerous times. Now, I'm paying the price for not using the appropriate hair products to maintain a cool look. I've experienced frizzy hair, dry hair, hair loss, dandruff, split ends, to name a few. As I grew older, I realized that I should take care of my hair just as I take care of my face and other parts of my body. Our hair is our crowning glory, and it deserves royal treatment.

Like many others, I turned to the internet to find hair products that could help me restore my hair to its natural glory. After reading reviews about countless hair products, I stumbled upon Mayraki hair care products. Among the sea of hair products out there, Mayraki stands out due to its organic formulation and genuinely effective results.
Chapter 2: The Mayraki Solution
Mayraki hair products are a gift from heaven. They offer a wide variety of hair care solutions that can completely revive your damaged hair. Whether it's frizz or dullness, Maryaki can indeed work wonders to solve your hair problems. One of my favorites is the Mayraki Keratin Hair Treatment. It's an organic keratin treatment perfect for damaged hair.

Unlike other hair products, it contains unique and natural ingredients that can make your hair shiny, more manageable, and free of frizz. Maryaki hair products do not have formaldehyde and other harsh chemicals, plus, you can save money and skip salon visits because you can do it at home and at your own pace. It's your safer and go-to solution to end bad hair days.
Chapter 3: Hair Metamorphosis
Getting my hair back to its natural glow has been quite a challenge. I've tried using various hair products available in the market, but none of them seemed to work for me. Some contained nasty chemicals and had unpleasant smells that only made my hair worse.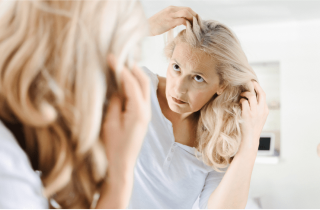 It's crucial to understand that some hair products contain harmful chemicals that can damage both your hair and your scalp. So, when choosing the right treatment for your hair damage, make sure it contains natural ingredients and has received positive reviews from both customers and hair care professionals.
Mayraki products have an excellent reputation for addressing hair problems like frizziness and dryness. Additionally, they are enriched with natural ingredients that aid in hair recovery and help maintain its natural shine. After using these products daily, I noticed that my hair became more manageable and less dry. In just a month, my hair underwent a complete transformation. It went from being dry and dull to becoming smooth, shiny, and healthy. Now, I can confidently flaunt my hair without any worries.
Chapter 4: Results that Inspires
Mayraki has helped hundreds of men and women with their hair problems, completely transforming their hair in just a few uses. Here are some of the best reviews and testimonials from customers all across the globe.

"After first wash my hair was completely frizz free, smooth, soft and manageable. I always used to straight my hair before going out of home but after this keratin treatment I don't need that. I am extremely happy with the result :)"

Misbah Munnee, California, United States

My hair transformed from weak & brittle to silky and smooth. Absolutely delighted with this product! My hair transformed from weak & brittle to silky and smooth !

Diana Kovi, Leinster, Ireland

I was really skeptical about this product- I don't use sulfates or parabens lol and I steer away from any frying products that will worsen the condition of my hair because it's wavy dry and bleached to a level ten platinum- I LOVE my blonde and will never sacrifice the color from length or health but!!! I bought this with no reviews like mine anywhere online and I am here to tell you- it works. It's safe.

Customer, New Jersey, United States
Take a look at some of the before and after photos of satisfied customers.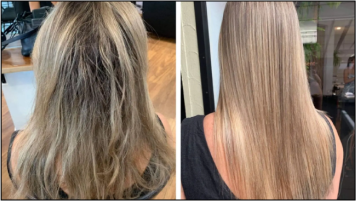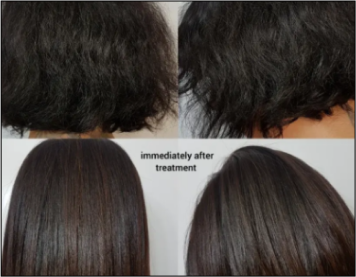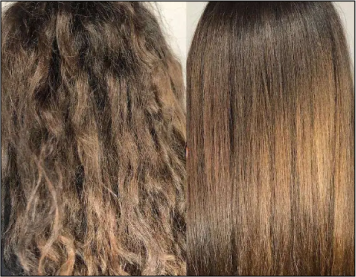 Chapter 5: Benefits that Shine
If you're still not convinced of Maryaki's power to transform your hair, here are the benefits of using the Maryaki Keratin Hair Treatment.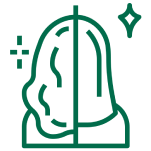 Mayraki Keratin Treatment helps reduce frizz by smoothing the hair cuticle and locking in moisture, resulting in hair that's easier to manage and style.
It imparts vibrant shine and promotes hair health, enhancing both hair texture and silky radiance.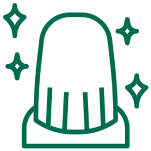 It straightens wavy and curly hair without the need for flat irons or other hair straightening products.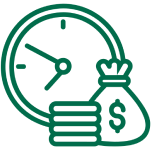 Ideal for DIY enthusiasts, there's no need to visit salons or hair spas; you can achieve salon-like results in the comfort of your own space.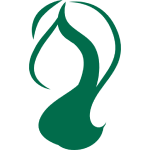 Enjoy long-lasting, beautiful hair as it keeps your hair shiny, smooth, and frizz-free for an extended period.

It straightens wavy and curly hair without the need for flat irons or other hair straightening products.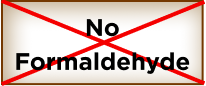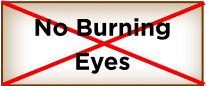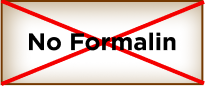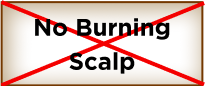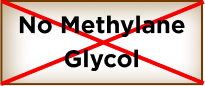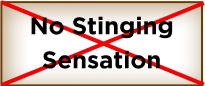 Chapter 6: Answers to your Most Common Questions
If you're still not convinced of Maryaki's power to transform your hair, here are the benefits of using the Maryaki Keratin Hair Treatment.
What are the common natural ingredients of Mayraki Keratin Treatment?
Camu Camu, Annatto seed and Acai berry are the most common organic ingredients in Mayraki Keratin Treatment. It originated from the lush jungles of Brazil and is proven effective in treating hair problems.treatment, your hair surely looks shinier and frizz free.
Is it safe to use after coloring my hair?
Certainly! Unlike other chemical based straightening treatments, Mayraki keratin treatment is safe to use on colored hair without the risk of damage. Just in case you do have color-treated hair, we highly recommend incorporating sulfate-free shampoo and conditioner into your hair care routine.
Does it contain Formaldehyde?
Mayraki Keratin Treatment is free from harsh chemicals, formaldehyde, formalin and Methylane Glycol. It is proven safe with no scalp irritation and no burning eyes and itchy feeling.
Chapter 7: Time for a Change!
Say goodbye to hair damage and hello to healthier, smoother hair. Don't waste your time trying out various hair treatment products; use Mayraki Keratin Treatment to rejuvenate your hair and restore its vibrancy. Your hair deserves the best treatment and care with Mayraki.
Chapter 8: Committed to Mayraki
My relationship with my hair is like a roller coaster ride. There are times when we are like best friends, and there are days when we feel like we're living in separate worlds. But with Mayraki Keratin Treatment, my hair and I became sisters. I will never use another hair care product; I only trust Mayraki when it comes to achieving my hair goals.
Mayraki is committed to providing the best hair treatment products for everyone. Their goal is to become the top choice for hair treatment and products worldwide. They're continuously innovating their product line to offer new solutions that can relieve all hair-related concerns for their valued customers.
Additionally, to serve their customers better they are offering a 15% off on the first order upon subscribing to their newsletter. Plus, a free shipping on orders over $75. They also give away 8 FREE samples with every purchase. To make their return policies convenient for their customers they are offering a 30 days easy return policy.
So, if you want to have a successful hair transformation like mine, I recommend using Mayraki Keratin Treatment. Don't wait any longer to experience the magic that Mayraki can bring to your life. Join me and the countless others who have embarked on their own hair transformation journeys and discovered a world of beauty, confidence, and radiance.
Chapter 9: Online Hair Hub
As an avid user of Mayraki products, I wanted to stay in the loop. That's why I follow all their social media channels and subscribe to their newsletter to get the latest trends in hair care treatment, exclusive offers, expert tips, and more. If you want to stay connected and updated, feel free to join their vibrant community of hair enthusiasts, and together, let's discover the secrets to healthier, shinier hair.
Get ready for unbeatable savings with our BOGO deals! When you buy one select item, you'll have the chance to snag the second one at a reduced price or even for FREE. It's the perfe bank. Don't miss out on these incredible offers – shop now and double up on the value!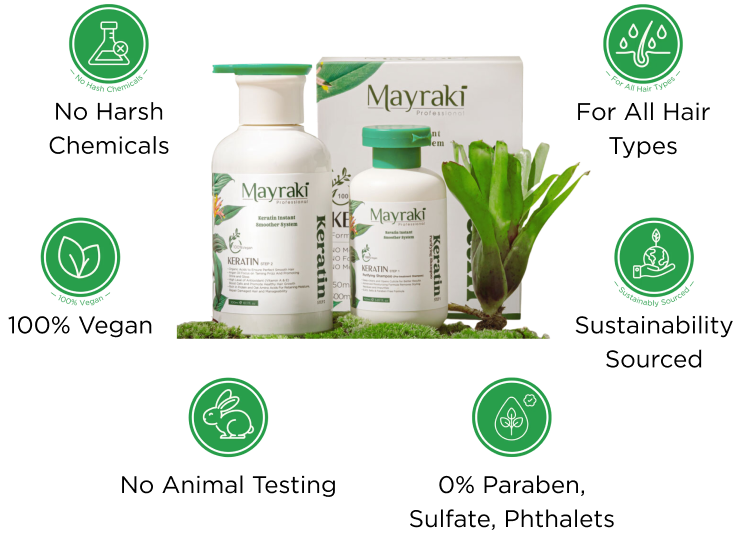 Discover our extensive range of hair care treatment products by choosing here: 👇👇👇

In the world of hair care, where countless products promise miracles but often fall short, there's a shining beacon of hope—Mayraki Keratin Hair Treatment. Mayraki isn't just a brand; it's a promise of transformation. It's the assurance that frizz can become silkiness, unruliness can become manageability, and dullness can become radiance. It's the key to the confidence that comes with having hair that not only looks amazing but feels incredible.
Mayraki Keratin Hair Treatment is more than just a product; it's the embodiment of a promise—a promise of hair transformation, self-assurance, and a radiant new you. Start your journey today and embrace the incredible transformation that awaits you. Mayraki is not just about hair; it's about unlocking the best version of yourself. Don't hesitate; it's time to embark on your hair transformation journey.
If you've ever battled with unruly frizz, struggled to manage your hair, or longed for radiant- fresh locks, then you've come to the right place. This blog is designed to solve your hair concerns and dilemmas. We understand that your hair journey is unique, filled with its own ups and downs. That's why Mayraki is not just a product; it's a journey—a journey towards the hair you've always dreamed of. Follow our social media channels to stay up to date and feel free to contact us for orders and inquiry.







This product has done wonders for my curls
This product tamed my curls, minimized the frizzies and made washing and detangling so much easier. I was diagnosed w/ LUPUS which causes hair loss and thinning of my hair. I believe this has extended and smooth my hair beyond 3 mos.

JWoo
Arkansas, United States