5 Easy Ways to Have A Younger-Looking Hair
Jul 07, 2022 | By Denise V.
Did you know that as we age, every part of our body also ages including our hair? From thinning strands, easy breakage, alongside the appearance of gray/white hair, as the natural pigment of our hair also reached its peak once we reached the age of 30 and above. Although there might be products that conceal the signs of aging, this would only last temporarily, and might also damage it more in the long run.
The good news is, we have tips and products to help maintain and restore your beautiful hair without using products with harsh chemicals. We've provided you some quick and easy tips as a guide to having younger-looking hair. Ready? Read along!
1.Change Your Hairstyling Habits
Women tend to overuse heat to style their hair, which may lead the hair prone to breakage and dullness. What better to end this nightmare is to use less heat and find hair-friendly alternatives.
Skip the blow dryer and try the Mayraki's Straightening/Volumizing/Wavy 3-in-1 Styler Comb. This cutting-edge 3-in-1 comb provides you heat options depending on your hair type and helps you straight and volumized your hair while nourishing it. It's also designed with a patented V-shape flame-retardant plastic frame to protect you from the heat in every angle
2.Skip the Tight Ponytail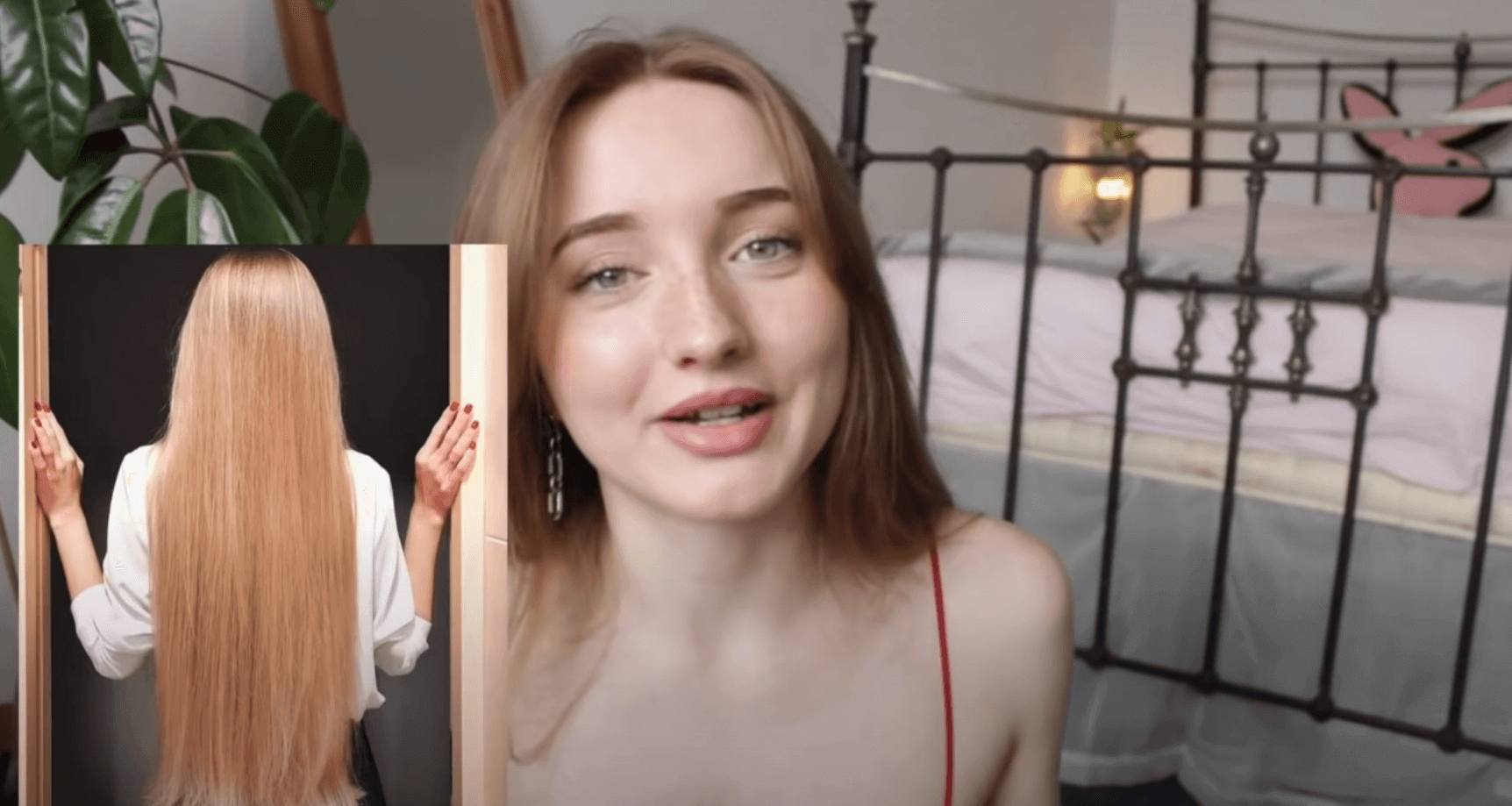 Studies find that tying your hair tightly and constant pulling may cause hair loss? If you damage your hair follicles, your hair cannot grow back, so you develop permanent hair loss.
We don't want that! What you can do is massage your hair gently to stimulate the hair follicles and distribute the natural oils in your head. Fortunately, we have the Mayraki Hair Growth Ulti-Nutra Laser System to get job done effortlessly. It's developed with 4 massage bars to stimulate hair follicles and helps user's hair grows healthy and thicker. It also improves blood circulation, strengthens hair roots, and enhances head health.
3.Eat Right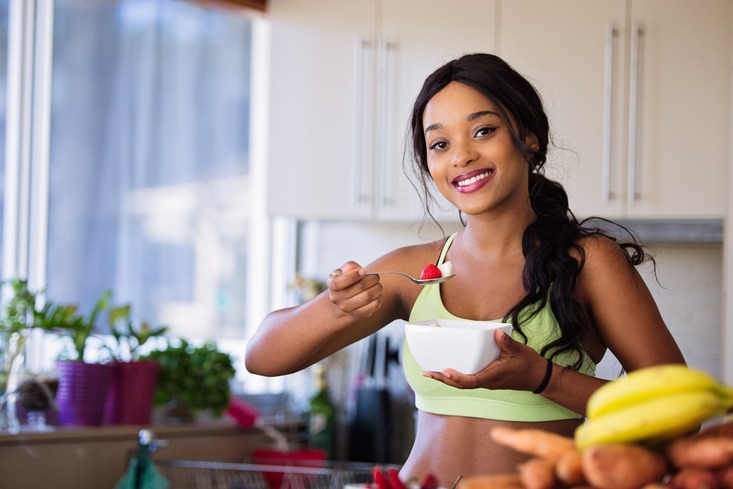 "It may seem unrelated, but what you eat, or don't eat, has a huge impact on the health of your hair, especially as it ages. There are a number of hair super-foods that can nourish your strands and improve your hair's length, shine and thickness, including salmon, which is loaded with protein and omega-3 fatty acids, dark green vegetables for vitamins A and C, and nuts, which are a terrific source of zinc. Protein is also essential for healthy hair," Bauman said.
4.Throw On a Hat When You're Outside
This tip will save you big time! If you're used to going outside with your hair wet, then it's time for you to change that routine. Just so you know, the harmful UV rays can either dry out your hair, fade your hair color and may cause easy hair breakage. So what you do next time is dry your hair, grab any hat and cap and protect your hair and scalp.
5.Stay hydrated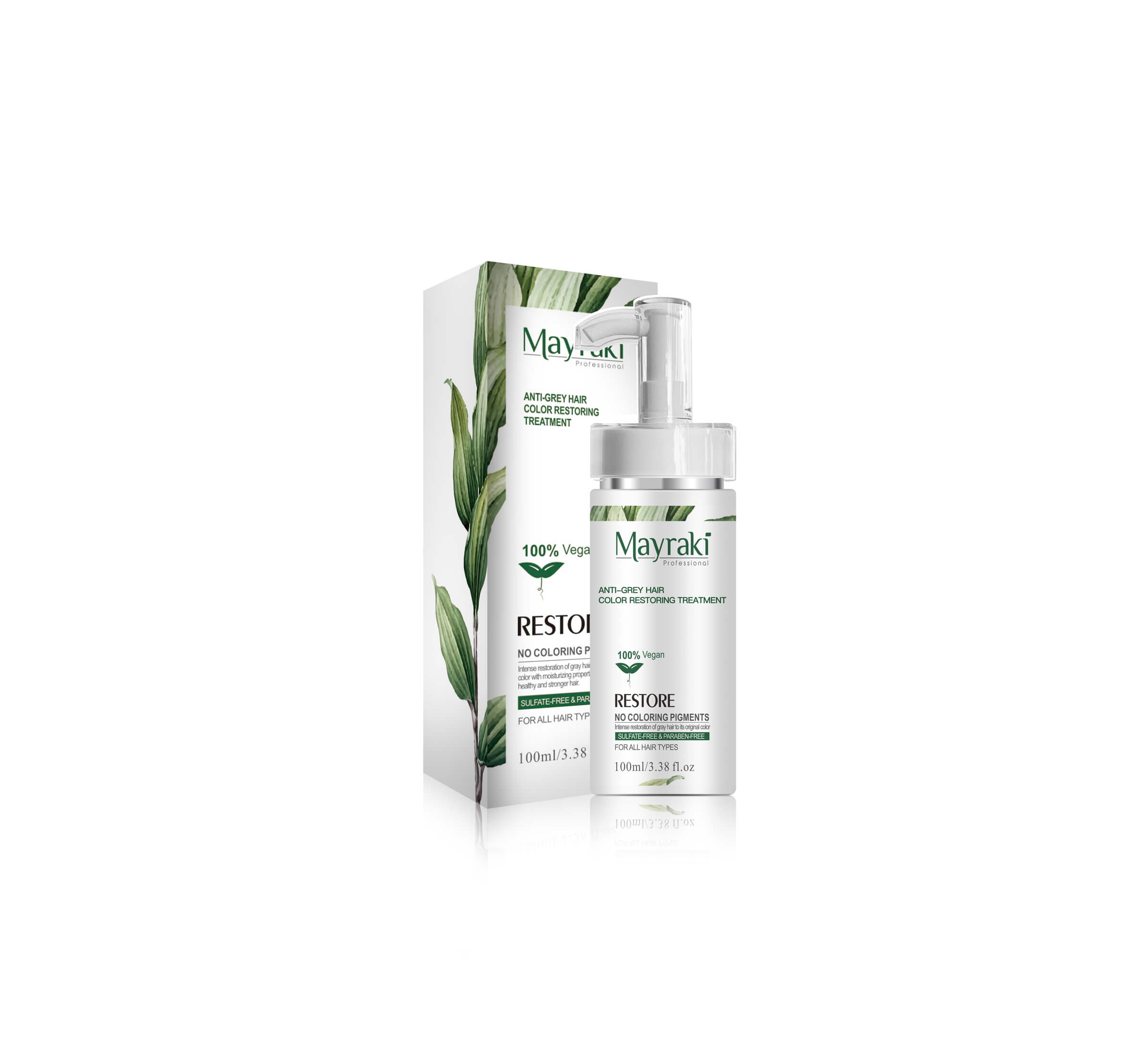 The more we get older, the more the risk of dehydration increases. One of the reasons why you need to keep hydrated is to hydrate your follicles to prevent breakage and soak up the moisture to your hair follicles and stimulate hair growth. Drinking water also keeps the scalp from becoming dry enough to start flaking.
Also, if you're already starting to see strands of grey hair, we recommend you use our Anti-grey Hair Color Restoring Treatment. It gently restores your natural hair color, but without using any harmful content. Our treatment is also capable of repigmenting hair from the roots through a dual action, and with daily use, you'll see satisfying improvement in your hair in as early as 3-4 weeks.
Our treatment contains 7 key ingredients for that youth-restoring effects:
Polygonum Multiflorum Extract for treating grey hair signs and inducing hair growth
Coffea Arabica Extract improves hair growth in relation to thickness and appearance of new hair
Galla Rhois Gallnut Extract a known ingredient for anti-alopecia and prevents the production of age pigment
Biota Orientalis Leaf is known for its antibacterial properties and hair restoration.
Carthamus Tinctorius Extract, an effective herb which blocks DHT (Dihydrotestosterone) which is the most common cause of hair loss worldwide. It also improves scalp circulation and stimulates hair growth.
Ligustrum, promotes hair growth and hair darkening due to its ability to increase blood circulation to the scalp.
and Lucidum Extract. packed with antioxidant, and eases the stress levels and combats free radicals which leads to hair loss and balding.
Directions for use:
1. Shampoo wash and towel dry. Apply a few pumps of Anti-grey Hair Color Restoring Treatment on your comb.
2. Gently comb the hair and evenly spread the treatment into your hair. You may also use your fingers to massage your scalp.
3. Free of rinse. Blow-dry and style as usual.
4. See visible results after 3-4 weeks. Once you got the desired/original color, you may apply the treatment for only 1-2 times a week to maintain the nutrition supply to the hair roots.
Order now and see the difference.