My Mother Doesn't Seem To Age
Jul 21, 2022 | By Natasha Braun
My mom Nora is turning 55 this month and she looks 20 years younger! Is she taking beauty supplements? I don't know. Is she attending yoga classes? That I don't know either.
I can still clearly remember the day I left home 10 years ago and marry my now-husband, Emery.
As I box some of my stuff for moving, my mom was cooking at the kitchen, hair down, wearing her favorite barret clip and his pink apron. I can't imagine how she felt that time that her only daughter is finally leaving the nest. And although the apron was a bit eye-catching, I can't help but notice my mom's "always" shiny and brunette hair. How come she's always graceful? (*sobs) I'm going to miss my favorite woman in the world, her cooking, and her endless life advices.
Fast forward to the present day. My mom invited us to ate brunch at home and of course, play with my daughter, Sofia, who just turned 4 last week.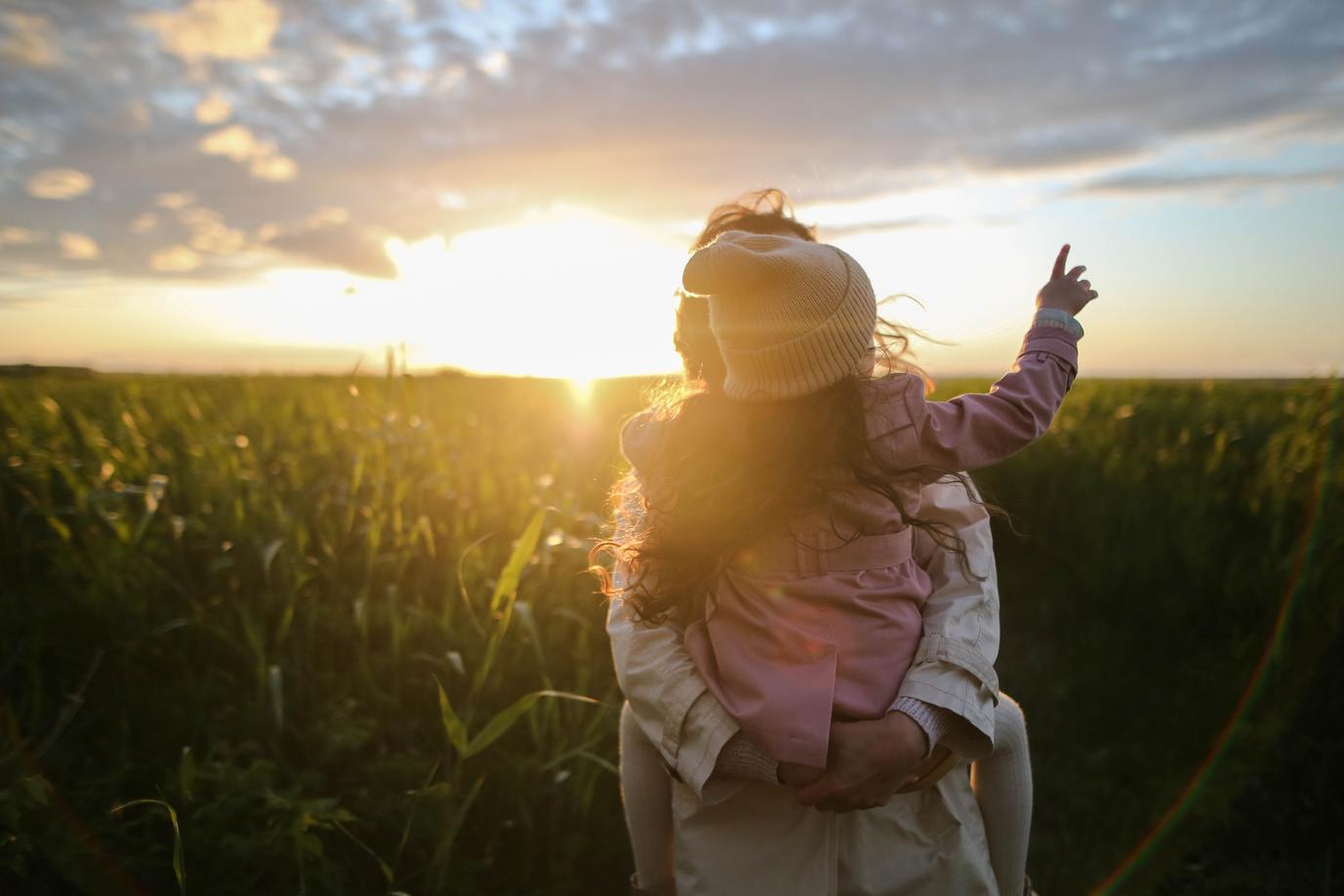 I still can't believe that up to this day, my mom looked the same, the way she looked before I left home, (wearing her barret clip) or did I just missed her so much?
After brunch, I helped my mom do the dishes and asked her directly if she's taking some anti-aging pills or something? She laughed, just like the old times, and then she said, "of course not."
"Then why do you look the same after all these years?" I added. Then I gazed at her face, nope no beauty enhancement is done, there are wrinkles in her face and neck, then my stare went straight into her head, and I noticed that she doesn't even have a single strand of grey/white hair.
Ohhh! "Are you touching your roots now and then? That's a lot of hard work, mom"
"HA, no dear. I never thought you'd notice, but since you asked, I've been using this treatment for a month now that your Aunt Linda gave me. I'm also impressed by how I get to maintain my natural hair color with this. Saves me bucks from going to a salon! I don't even look like a grandma" *laughs*
Now that's her secret! Maintaining her natural hair color! Funny how I didn't notice it before.
And so I did my research. I've heard a lot of products that reduce the appearance of grey and white hair, but this product my mom was talking about seems to be pretty effective for her. Not to mention, her hair looks smoother and thicker!
I Bought An Anti-grey Hair Color Restoring Treatment
So basically this treatment is from Mayraki Professional and it's called Anti-grey Hair Color Restoring Treatment. I ordered for myself as I was also starting to get white hair, and here's what I found out.
The one I bought comes with 2 free samples which I really appreciate, and in the packaging, it says it's PARABEN-FREE and SULFATE-FREE. So what does this mean?
Upon researching, I've learned that sulfate strips natural oils from the hair and scalp, and worse, may lead to itching, swelling, and dryness. On the other hand, paraben also has the same downside as it can cause irritation and allergy when used on sensitive skin.Since I have a sensitive scalp and have never tried hair coloring before, I think this Anti-grey Hair Color Restoring Treatment has been heaven-sent to me. During my first week of trial, my hair felt really smooth and seen a small to minimal improvement in my scalp. I've tried using this treatment for 3 weeks more and the results were certainly unbelievable.
Directions for use: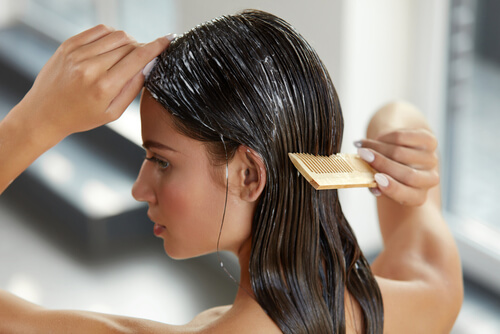 1. Shampoo wash and towel dry. Apply a few pumps of Anti-grey Hair Color Restoring Treatment on your comb.
2. Gently comb the hair and evenly spread the treatment into your
hair. You may also use your fingers to massage your scalp.
3. Free of rinse. Blow-dry and style as usual.
4. See visible results after 3-4 weeks. Once you got the desired/original color, you may apply the treatment for only 1-2 times a week to maintain the nutrition supply to the hair roots.
What's the Key Ingredients of this Anti-grey Hair Color Restoring Treatment
I didn't notice that ever since I started using this anti-grey hair treatment, I also started caring for the environment as well. Why?
Imagine using a shampoo made with strong ingredients then you rinse, it gets on drains, on the rivers, and pollutes the water. However, with this treatment organic ingredients, I'm confident that what goes in the drain in safe.
Furthermore, here are the 7 key ingredients of the Anti-grey Hair Color Restoring Treatment:
Polygonum Multiflorum Extract for treating grey hair signs and inducing hair growth
Coffea Arabica Extract improves hair growth in relation to thickness and appearance of new hair
Galla Rhois Gallnut Extract a known ingredient for anti-alopecia and prevents the production of age pigment
Biota Orientalis Leaf is known for its antibacterial properties and hair restoration.
Carthamus Tinctorius Extract, an effective herb which blocks DHT (Dihydrotestosterone) which is the most common cause of hair loss worldwide. It also improves scalp circulation and stimulates hair growth.
Ligustrum, promotes hair growth and hair darkening due to its ability to increase blood circulation to the scalp.
and Lucidum Extract, packed with antioxidant, and eases the stress levels and combats free radicals which leads to hair loss and balding.
The Verdict
I'm pretty impressed by how the white hair was all gone after 4 weeks of using this Anti-grey Hair Color Restoring Treatment. It didn't just get rid of the white hair, but I saved money from getting a permanent hair color to hide these white hairs of mine too! My hair was smooth, manageable, and full of life once again. It didn't disappoint. Totally recommended!
Shoutout to my mom for sharing her secret! Now the secret's out! Order one today and see the difference.