7 Hair Styling Techniques for Less Damage
Jul 07, 2022 | By Maria Eliza Pineda
Love styling your hair but hate the fact that your hair gets damaged from it? Try out these hairstyling techniques that will lessen the damage your hair takes.
Hair is one of our greatest accessories and just like clothing and makeup, styling is often a part of our daily grooming routine and a way to express our individuality. It can be styled according to your preferences, personality, mood, and even what your outfit that day is. Hair can be curly, straight, wavy, slicked back, messy, put up, braided, and tons more.
Hairstyling is fun and sometimes necessary to be able to present ourselves in public. However, it doesn't come without damage. Heat styling, especially, can cause significant damage to the hair and make it extremely dry, brittle, and thin. When hair is damaged, it's even harder to style and maintain which means putting in even more effort and heat on it which just damages it more. It's a vicious cycle.
To make it easier for you and your hair, here are a few tips and tricks on hairstyling techniques that will give you less hair damage.
Wash Your Hair Less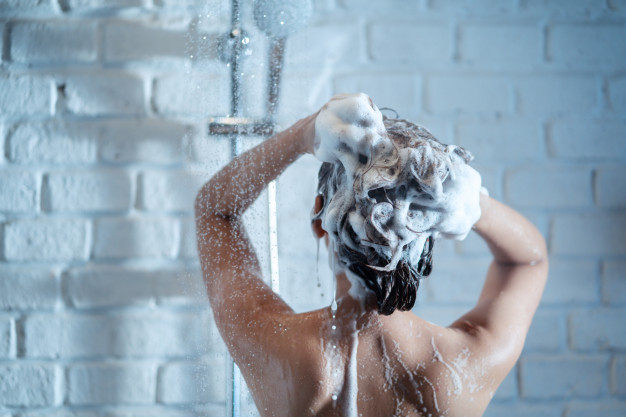 Styling usually comes with every hair wash. Every time you wash your hair, you have to dry it and style it all over again with a blow dryer and iron both of which produce a damaging amount of heat. One way you can lessen the frequency of your styling is to wash your hair less. Make use of dry shampoos and try not to clump styling agents onto your hair to prevent buildup from accumulating.
Washing your hair so often is also damaging in its own way. Shampooing hair frequently can strip it of its natural moisture and damage it even further especially if you use sulfates. When you do wash your hair, make sure it is with a sulfate-free nourishing shampoo like the Mayraki Ultra-repairing & Weightless Moisture Shampoo or a gentle sulfate-free purifying shampoo like the Mayraki Purifying, Anti-dandruff & Volumizing Amino Acid Shampoo if you have an oilier hair type. This way, you will increase the longevity of your style and can use heat less frequently.
Use Protective Styles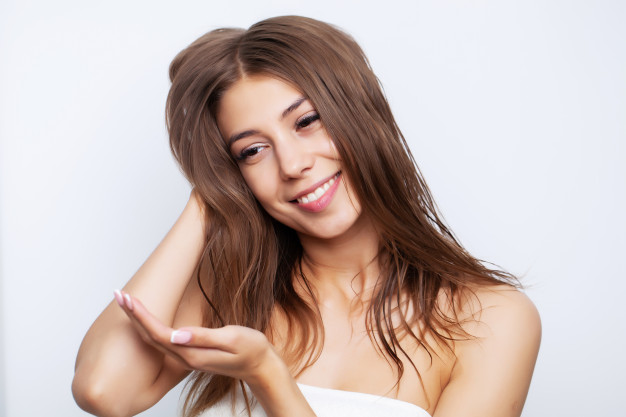 Using protective styles is also a great way to extend your styles. Ensuring that your hair doesn't get too much friction and retains its structure means that you won't have to touch it up with heat again. For curly or wavy styles, use protective styles like a loose ponytail or pineapple bun at the top of your head. For more straight and sleek styles, you can take your hair and wrap it all-around your head and secure it with a pin. You can also invest in silk pillows or a silk cap to keep your hair protected from friction as you sleep.
The One-Pass Method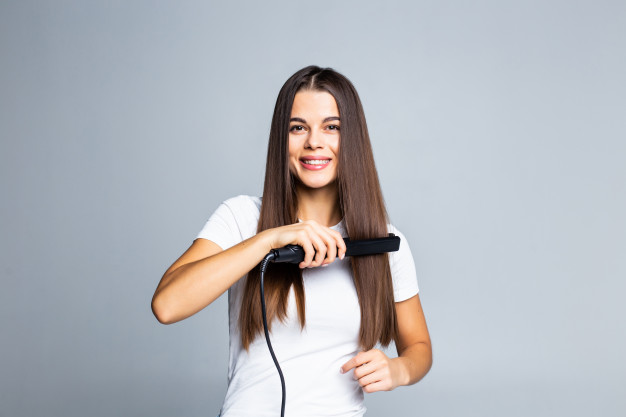 The best way to get a ton of heat damage on your hair is to pass it over and over again with high heat while you style it. A good way to prevent heat damage is to be very careful, meticulous, and slow with your styling. You never want to for more than one pass on one section of your hair.
If you're straightening, make sure that your flat iron is turned up to high heat and is fully heated before you do your hair. Take fairly thin sections so that you don't have a hard time straightening. Once you start ironing, go down slowly so that your hair is fully straightened with only one pass and you don't have to go over it again.
If you are curling and blow drying, the same principle applies. Don't take thick sections. Make sure to leave the hair in the heat for the appropriate amount of time so that the curl or wave turns out perfectly with only one pass. 30 to 40 seconds will do it.
Use a Heat Protectant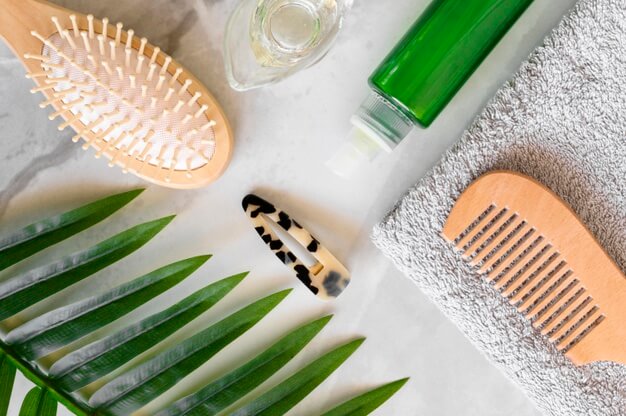 This might seem a little obvious to some, but you would be surprised how many people forget this step before styling their hair. Always use a heat protectant before blow drying, ironing, or curling your hair. This will help a great deal when it comes to protecting your hair from heat damage. Think of it as sunblock for your hair. Get a good heat protectant that can protect you from up to 500-degree heat.
Use Styling Products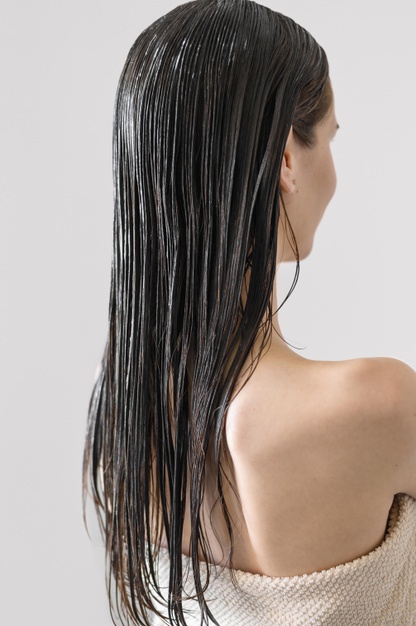 Styling products not only make your hair look better but also make your style go a long way. Make sure that you always complete your look with the right products so that they last longer and look better.
For a silk press or straight hair, use oils or serums that will enhance shine, put moisture back in your locks, and keep your hair silky straight.
For voluminous waves and curls, you can also use oil or curl creams to enhance and hydrate the curls. You can also use styling mousses to make sure that your style holds its structure for longer and your curls/waves don't drop.
Use High-Quality Heat Styling Tools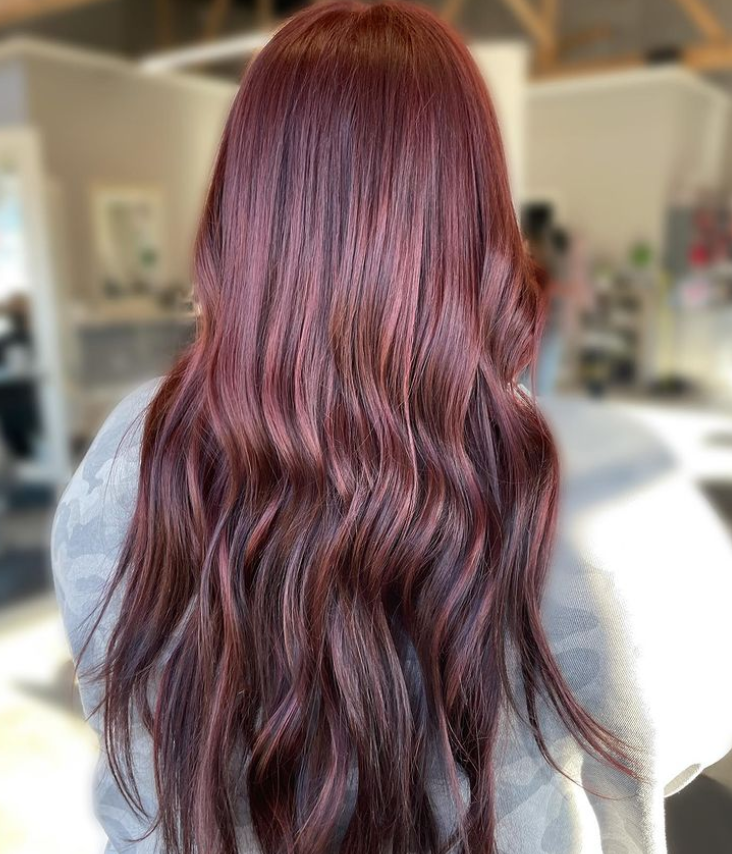 The tools play a very big part when it comes to the health of your hair. High-quality tools made with advanced technology and good materials will protect your hair from being too damaged and make your styling much easier. Go for tools that have the proper heat settings, top safety features, great design, and made from top-quality materials.
Check out these products from Mayraki Professional:
Mayraki Straightening/Volumizing/Wavy 3-in-1 Styler Comb
Mayraki Platinum 2-in-1 Styler Hair Iron
Experiment with No Heat Styling Methods
Last but not least, give your hair a little break! It may be the most ideal and convenient method to just heat style your hair, but taking a bit of a break once in a while will do your hair wonders. There are a number of no heat styling methods that you can experiment with and try out to still style your hair as you want but without putting it through tons of heat.
For the curlies out there, try experimenting with different size braids to enhance your curl pattern and leave it on overnight. You can also try twists and finger coiling along with styling products to bring out refine your natural texture.
For those with wavy or straight hair, you can try curling your hair with soft tissues and leaving it overnight to set your waves. There are also several other curling methods such as the sock method or putting your hair up in a twist.
Spare Some Care for Your Hair
Just because you're heat-styling your hair, doesn't mean that you can't still protect it as much as possible from even more heat damage. These are some tips and tricks that everyone who loves styling their hair should know to keep their hair as healthy as possible even with heat styling. Incorporating these techniques into your routine will go a very long way when it comes to protecting your locks from heat damage in the long run.