FACT: Changing hair products from time to time can cause most of our bad hair days woes. Admit it, when your hair doesn't look good – you don't feel good. It's time to take a shift on professional hair products right away, and make your bad hair day into a good one!
Get your scalp some care they deserve! Introducing, Mayraki's Scalp Purifying & Anti-aging Serum - deeply cleanses and eliminates product build-up and debris on the scalp and allows hair to absorb nutrients and moisture leaving the hair healthy, strong, and more beautiful.
Mayraki's Scalp Purifying & Anti-Aging Serum infused with anti-aging and antioxidant formula, contains the highest concentration of Saponaria Officinalis, Ginkgo Biloba, Aloe Barbadensis, Sapindus Mukurossi, and Mentha Suaveolens leaf extract.
The goodness of natural ingredients combined with Mayraki's latest hair care leaves the hair healthy, strong, and more beautiful – perfect for your hair's every day needs.
And it gets rid of Demodex Brevis.
Demodex Brevis are intradermal parasites that thrive on follicles and sebaceous glands of humans and animals. These mites are present in higher numbers mostly in adults than in children. If not prevented and cured, this may cause the skin to appear scaly, may bring rash, burning sensation and even loss of eyelashes. But there are ways on how to get rid of the mites and reduce the risk of complications, and one of these ways is using the Mayraki's Scalp Purifying & Anti-Aging Serum.
Directions for use:
Apply to wet hair, lather, massage into scalp, and then rinse thoroughly.
Notes:
• If your scalp has scars, swelling, eczema, and other abnormalities, please discontinue use.
• Before using, try the product on a small area of skin, usually behind your ear or on the inside of your forearm.
• When in contact with eyes, please rinse with clean water immediately without rubbing.
• Avoid direct sunlight, high temperature and humidity.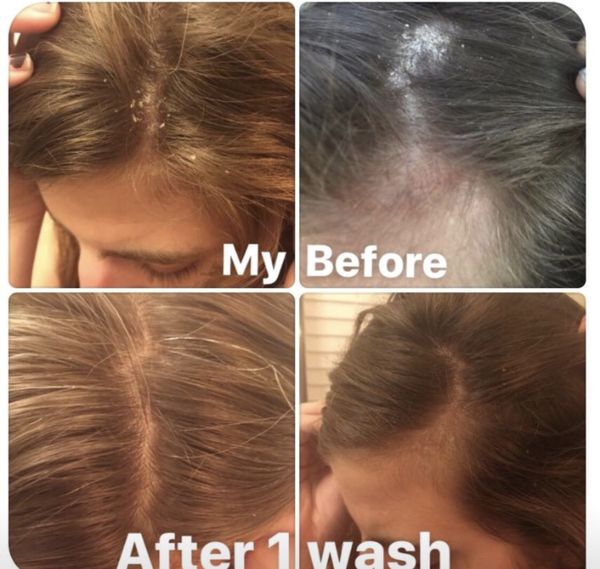 Ingredients:
Water, Sodium Laureth Sulphate, Cocamidopropyl Betain, Cocamide DEA, Glycerin, Sodium Lauryl Sulphate, Parfum, Carbomer, Saponaria Officinalis Extract、Ginkgo Biloba Leaf Extract, Aloe Barbadensis Extract、Sapindus Mukurossi Peel Extract、Mentha Suave