Protective Styles To Keep Your Hair Healthy
Jul 21, 2022 | By Maria Eliza Pineda
Want to know what hairstyles you can do to prevent damage and prolong definition? Here are some protective styles to keep your hair healthy and looking gorgeous.
Protective hairstyles can benefit your hair in a number of ways. If you're having any issues growing your hair long or having excess hair fall, you can start using protective hairstyles to prevent physical and environmental damage from compromising hair growth. It can also be used to preserve styled hair while you're at home or sleeping. Putting your hair in a protective style will prevent your style from falling or getting rustled. And lastly, protective styles can help you extend your wash days and keep your hair from looking greasy.
Here are 8 protective hairstyles that you can try out to protect your hair from damage, preserve your straight or curly hair, and extend the time between wash days.
Pineapple Bun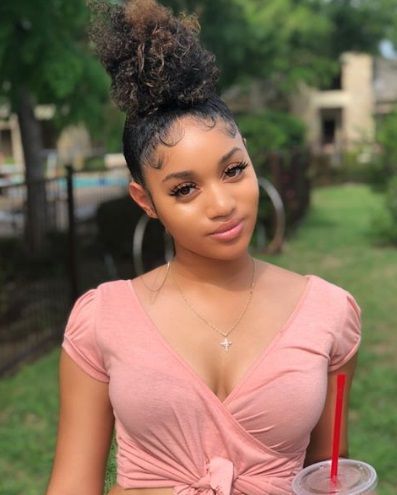 A pineapple bun is a cute, quick, and easy way to protect curls and waves. This is a good protective hairstyle for wavy/curly hair because it won't cause any dents in the natural texture of the hair while still preserving the wavy/curly pattern. It's also pretty comfortable to wear because of its loose nature. This is a great style to put inside a hair wrap and sleep in.
You can do this style by taking all of your hair at the very top of your head in a ponytail and pulling it once through a scrunchie and stopping halfway through the second pull to create that little pineapple style at the top of your head.
Twists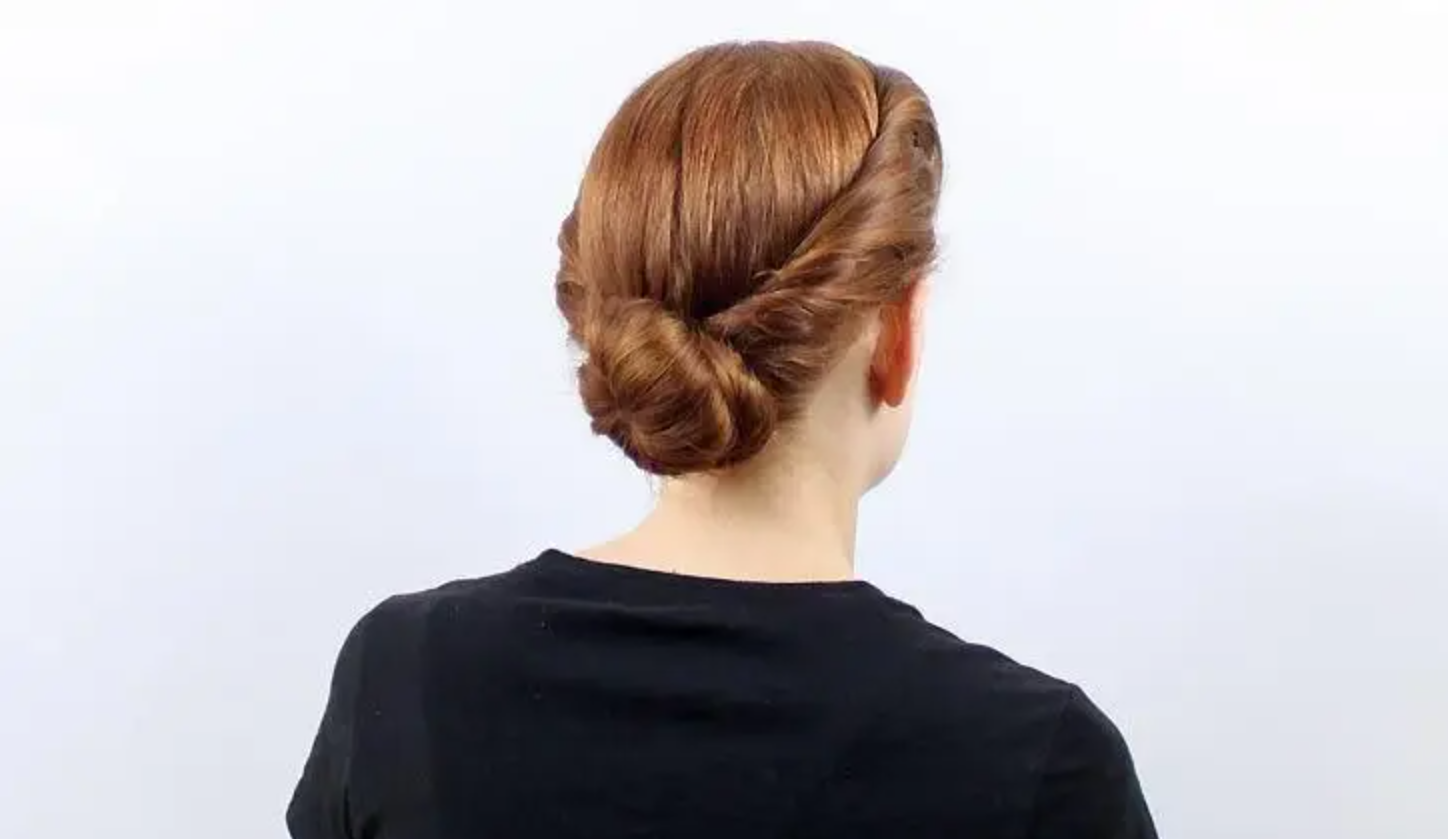 Twists are another great protective style for both curly and wavy hair. If you have straight hair, they're also a way for you to create loose, beachy waves in your hair without having to use a heat styling tool. Simply wear this style for a few hours and you'll have some gentle waves in your hair! You can also use this style to sleep in as it has minimal pulling and disturbance.
To do this style, part your hair into two sections on each side of your head. Depending on the direction of the wave you want, twist each section either toward your face or away from your face. Once you've got your section twisted not too tightly, stop stretching it and let it naturally curl up to make a tiny bun. Pin into place.
Bantu Knots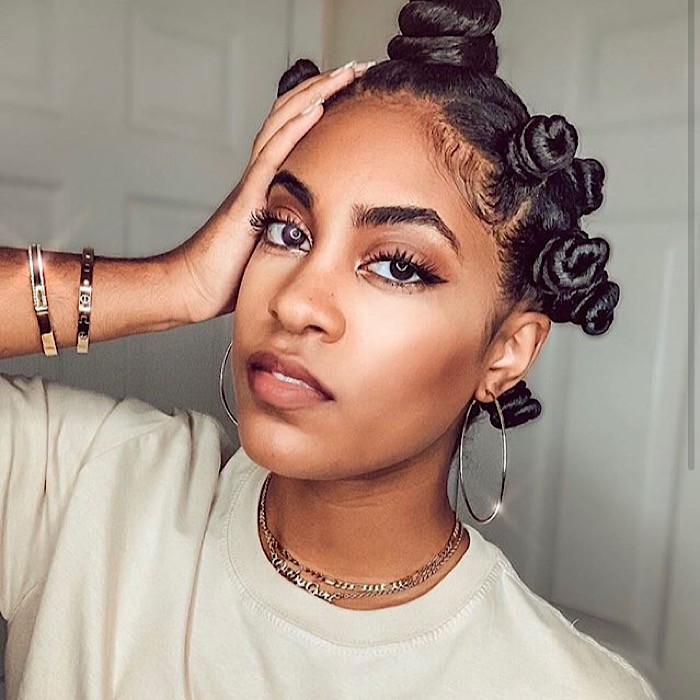 Photo by Naturally Curly
Bantu knots are just an elevated version of twists. This is a protective hairstyle that can be used for curly and wavy hair. For those with straight hair, this produces tighter waves than the twists but they will still look beachy and natural. For curly/wavies, this will keep your curl pattern intact and still looking perfect when you take them out.
The hardest part of doing bantu knots is the sectioning. To do this properly, you'll need to have small perfect square sections throughout the hair. Start by taking the first section close to your part on one side of it and create a small square section about an inch in size. After this, just twist your hair and let it curl up naturally, then pin to secure. Do this all around until you've got every part of your hair in a bantu knot.
Cornrow Braids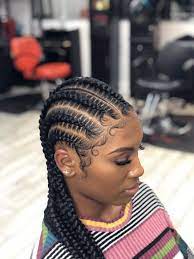 Photo from Pinterest
Cornrow braids are something you will see a lot in beaches or on islands. This is because this type of hairstyle is great at protecting the hair from all sorts of damage and it can extend your wash days for ages. This is ideal for those who have coarse and curly hair. This will preserve the natural curl pattern of the hair and it will be easier to do this and maintain it on a rougher, curlier texture. Those with straight or wavy hair could try this out but make sure your hair texture is thick and not fine. Otherwise, it will hurt and damage the scalp.
This is best done with help from someone else. You will need to take extremely small sections from the front of your hair and start French braiding until you get to the back of your neck. Then braid normally until you get to the very ends of your hair. Do this on very small sections at the front of your hairline until you've done the whole head.
Pigtail Braids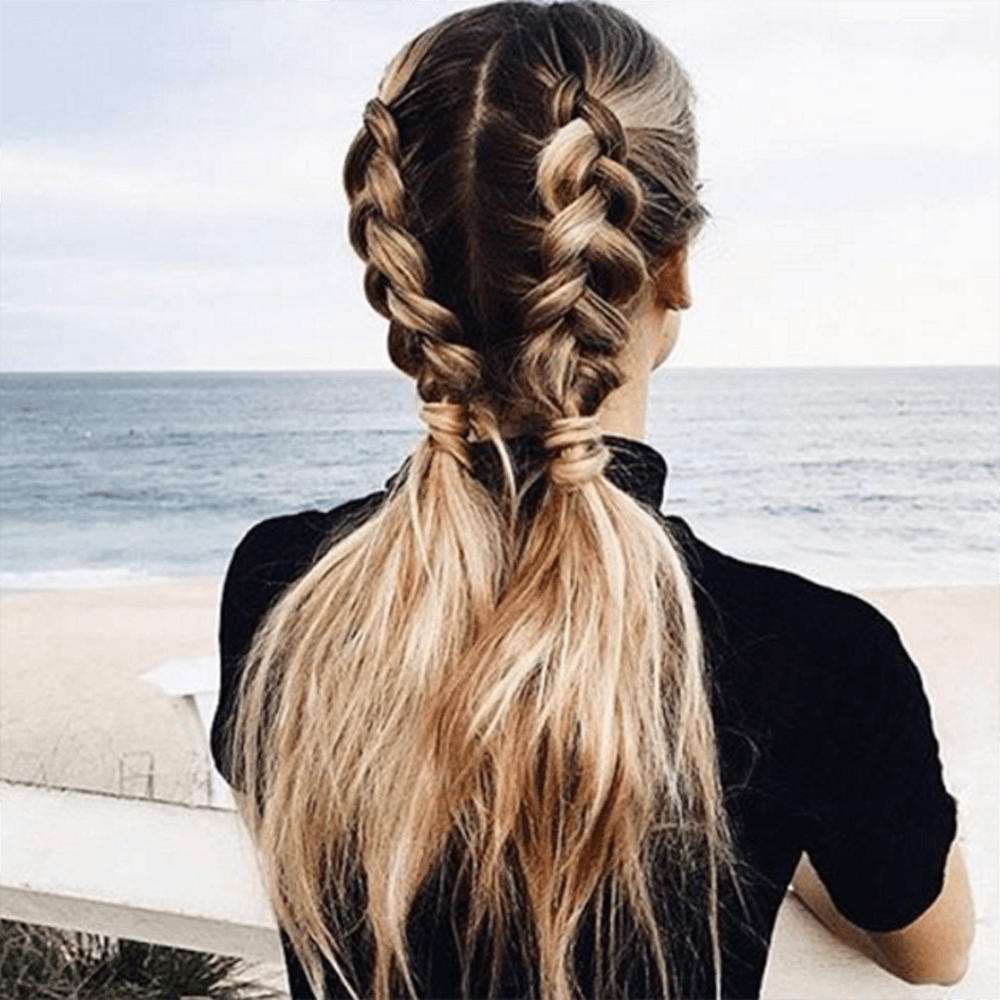 Photo from Pinterest
Pigtail braids are a super simple but cute way to create or maintain waves and curls in the hair. This will create some really uniform, neat-looking curls. Less beachy and more classic. This is a great style to sleep in as it won't hurt the head or have any uncomfortable bumps that you can lay on.
To do pigtail braids, simply part your hair into two sections and braid on either side of your head.
Milkmaid Braid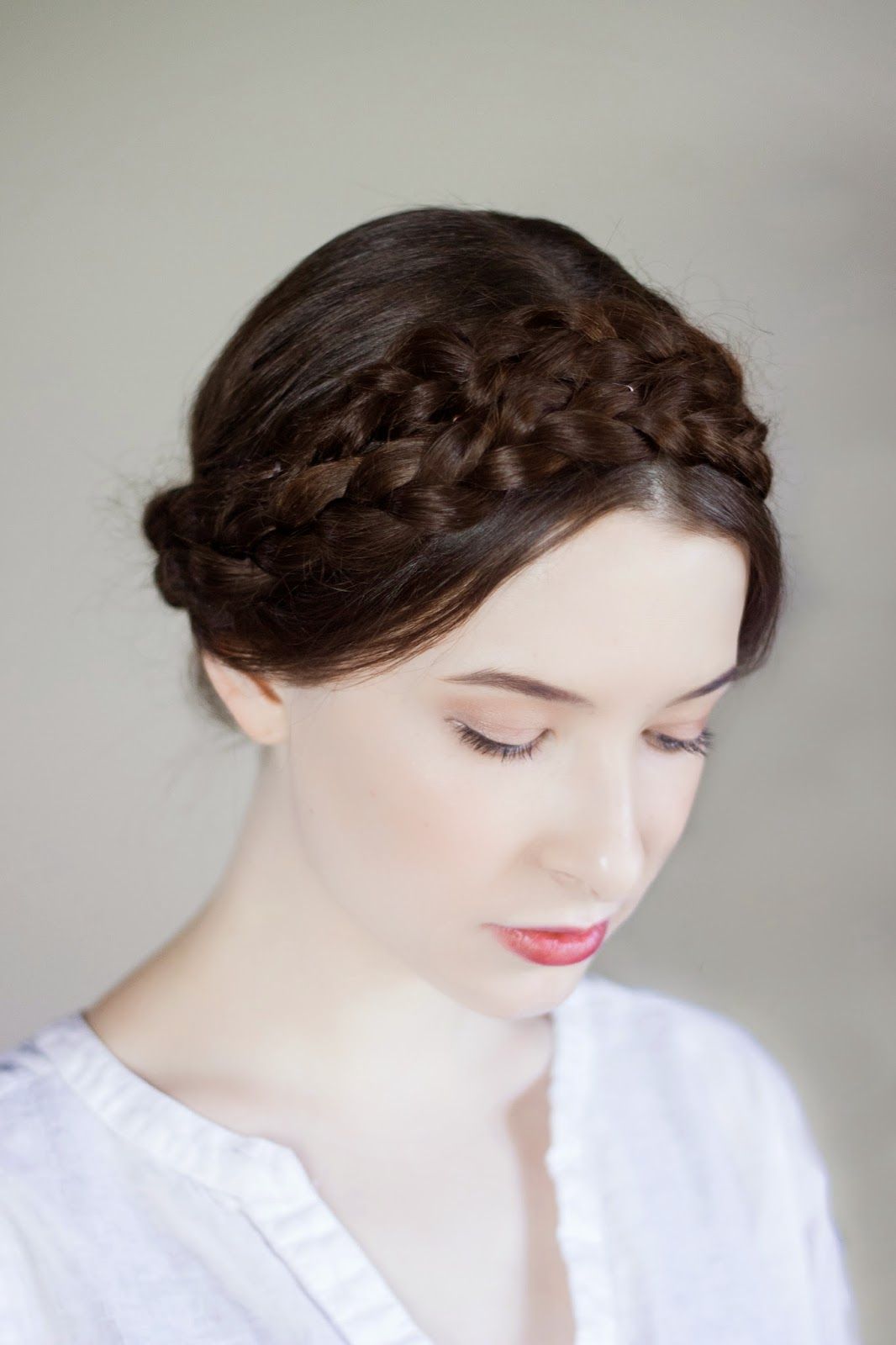 Photo from Pinterest
A milkmaid braid is very similar to pigtail braids. Another great hairstyle to create those vintage-looking waves. If you prefer to have your hair out of your way, this will be a lot better for you than the pigtail braids. This also looks like a pretty, elegant updo without all the effort.
To do a milkmaid braid, part your hair into two sections on either side of the head. Do a simple three-strand braid on each section until you get to the very end. Next, take your section and lay it across your head like a headband. Pin it into place. Take the next section and do the same thing. Tuck the tail of the braids into the "headband" and pin into place.
Space Buns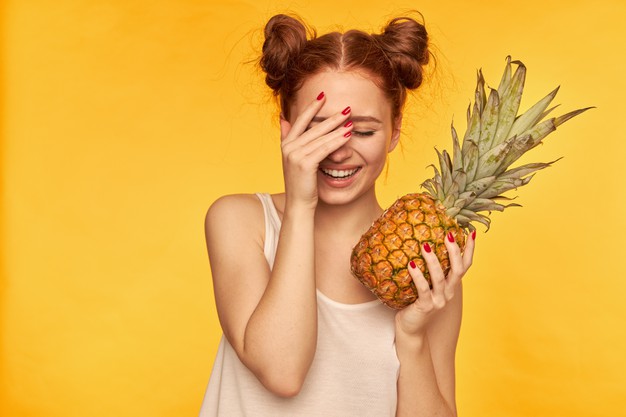 Space buns are another cute hairstyle that can preserve waves and curls. This also creates nice, natural waves for those with straight hair. This is a quirky style to just wear around and about if people are going to be seeing you.
To do this, part your hair into two sections and put both in a high pigtail on each side of your head. Then, twist each pigtail section securely and wrap into a little bun on your head (basically a smaller version of a topknot). Secure with pins.
Hair Wrap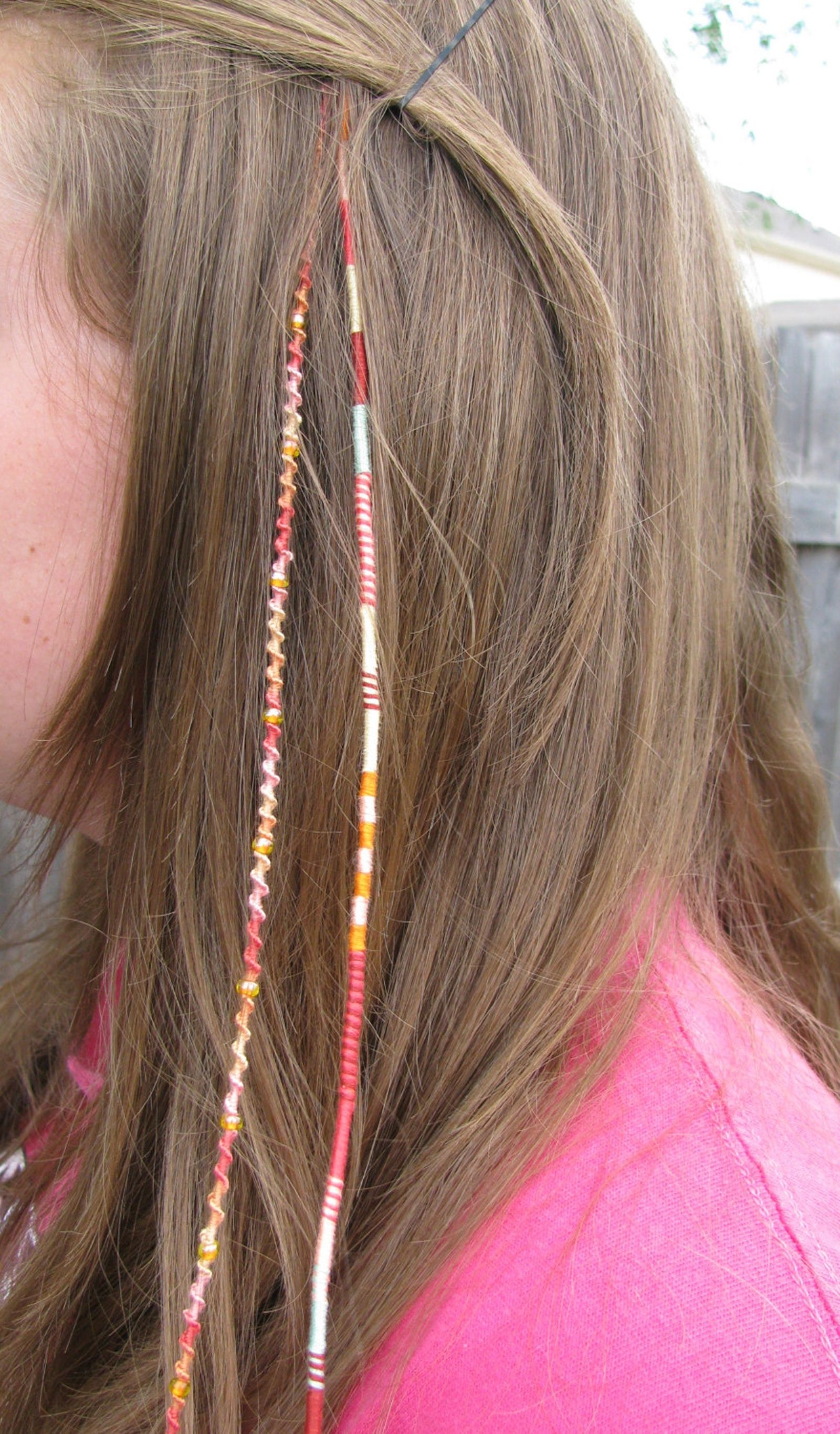 Photo from Pinterest
If you have or want to preserve straight hair, don't worry! We've finally come to your section. There isn't much choice in protective styles when it comes to preserving straight hair because most styles will put some dents and patterns into the hair. Except for this one! This is a classic beauty secret amongst Indian and black women to preserve the straightness and smoothness of the hair.
To do this, you can start by taking the front section of your hair and combing it over all your head until all of your hair is wrapped around your head from roots to tip. Think of this as just a massive version of a combover. Keep doing this on sections of your hair, combing and wrapping in one direction until your whole hair is wrapped around your head. Pin things down as you go along to secure things.