Dental Floss Technique for Frizzy Hair
Jul 07, 2022 | By Denise V.
It is no secret that TikTok has been a one-stop shop for most tips from beauty, fashion, music, dance steps, travel, and even hair care (from making frizz non-existent, anti-hair loss shampoo brands endorsed by influencers) and hairstyles from doing messy buns to styling hacks. One of the hair care techniques everyone is raving about is the dental floss technique. Does it work? Does it really reduce or tame frizzy hair.
Today, let's debunk this famous hair care tip on TikTok and let's see if it's effective.
Uses of Dental Floss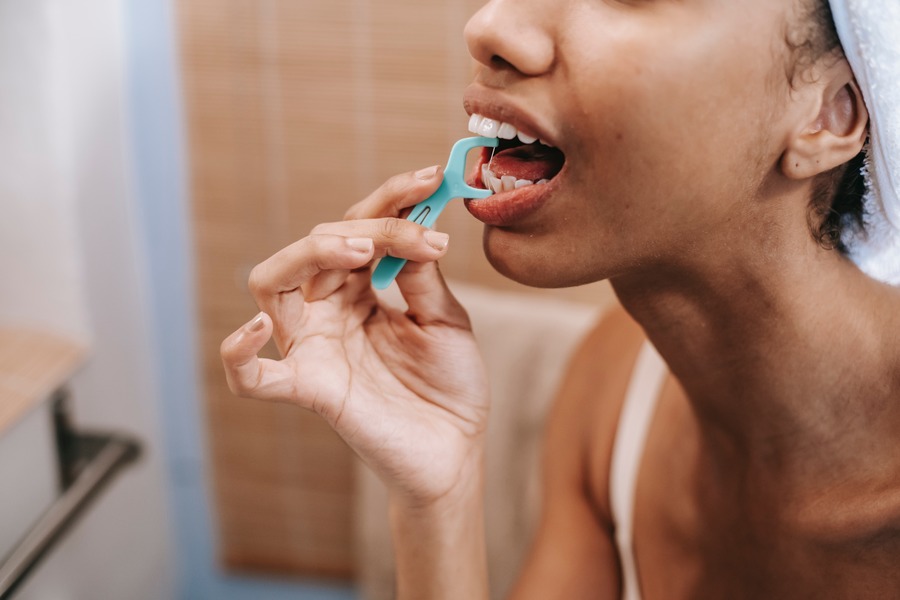 Dental, from the word itself, only applies for mouth purposes. Surprisingly, dental floss has a lot of uses, from slicing a cake, hanging a lightweight frame, an alternative to kitchen twine, and more!
If you visit TikTok and see how they do the dental floss technique, you'll see TikTok users like @sarahpalmyra captioning her video "Floss for Frizz" and showing in the video how she drags the floss rags over his hair, starting at his roots and ending at his mid-lengths. Impressive results are shown, from taming the frizz and baby hair on top.
But if you think that the floss works on straight hair only, then look how TikTok user @heimm_ tamed his flyaways using the floss.
Overall, the #frizzyhair hashtag has 238.8 million views and getting more views as time passes by.
Is it safe for daily use?
Dental floss can't be a perfect solution to a haircare as continued use could lead to some damage from the tension and pressure of the string during application. The build-up of wax can also compromise the health and feel of the hair.
In an article by Shape.com, it might be a money-saving tip for a never-ending battle againts frizz but this dental floss technique is not applicable as a long-term solution. When trying out this technique, make sure you're using waxed dental floss, but the effectivity depends on which hair type you have. Yes, it may keep the frizz stay down, but doing this often can cayse tension to your hair shaft.
Experts say that dental floss is unlikely to hold frizz throughout the day. The best option for taming your frizz and flyaways is by using a sulfate-free shampoo followed by a conditioner or a hair mask. Here in Mayraki Professional, they have created a sulfate-free, paraben-free, and silicon-free hair product that contains Collagen Amino Acids, Camellia Reticulata Seed Oil, Ginkgo Biloba leaf extract, Aloe Barbadensis Extract, Macadamia Ternifolia Extract, Rosa Rugosa Flower Extract, Hydrolyzed Wheat Protein as key ingredients. It deeply penetrates hair and scalp to absorb all the nutrition without adding weight to hair strands. Whether you have straight, curly, or wavy hair, this helps tame down the frizz without weighing down the hair, especially if you have naturally straight hair.
What happens if you're already experiencing a hair loss from your current shampoo?
When your shampoo is sulfate-free, it helps cleans your scalp without drying it up and causing hair to fall. Another hair product focused on targeting this hair problem is Mayraki's bestselling anti-hair loss shampoo – the Hair Growth & Anti Hairloss Shampoo Kit - infused with anti-aging and antioxidant ingredients that will provide a thorough cleanse of the scalp and hair of any buildup that might be causing any hair growth. This shampoo kit is ideal for oily hair and heavy product users to deep cleanse and put volume and bounce back into the tresses.
For more information on the rest of the natural and safe hair products from Mayraki, stay tuned to the official website and Facebook page.