Best Looks from the Met Gala 2022 Red Carpet
Jul 07, 2022 | By Denise V.
Hair trends, hair colors, and hair cut trends come and go, but for big events such as the Met Gala, where celebrities flaunt their best wear and look yet, there might be a few hair trends or looks that may serve as an inspiration on our future fashion trends.
Met Gala is an exclusive event in the US, and referred to as "fashion's biggest night out." This is a fundraising benefit for the Metropolitan Museum of Art in New York City, where it welcomes bigwigs, celebrities, young creatives, and industry paragons.
If you want to have a glimpse of the best looks from the Met Gala 2022, keep reading this article.
Kim Kardashian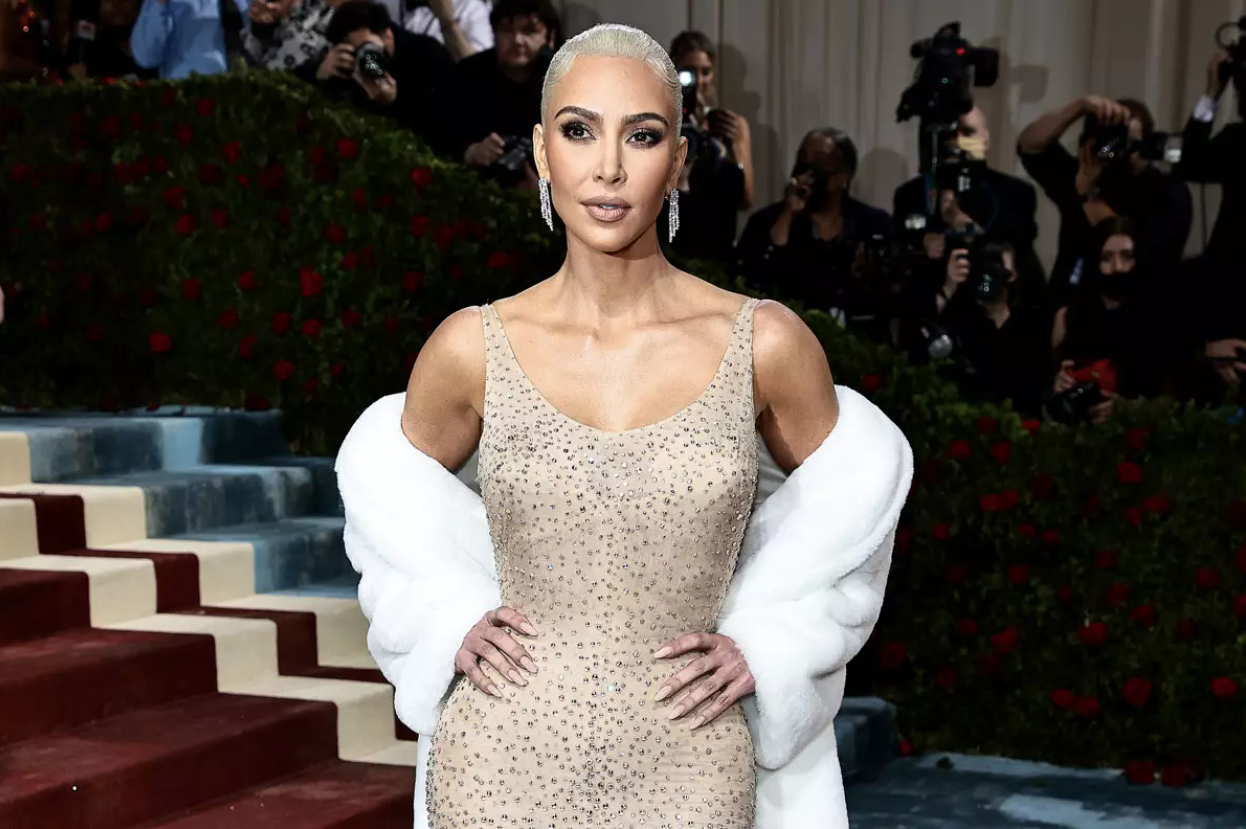 Photo c/o https://www.highsnobiety.com/ GETTY IMAGES / DIMITRIOS KAMBOURIS
Kim struts the red carpet with his current partner, Pete Davis during the Met Gala event, donned in a Marilyn Monroe body hugging birthday gown with a sleeked back blonde hair, finished off with a Cartier jewelry which made her look elegant. According to reports, Kim needed to lose a few pounds to fit in the iconic dress.
In an article by Elle, Kim reveals to have her hair dyed in platinum blonde to pay tribute to the spirit of Marilyn Monroe at the 2022 Met Gala. If you feel inspired doing this look, prep your hair first with a sulfate-free shampoo and a scalp cleanser to help remove residues from your hair. There is also a hair dye shampoo available at Mayraki Professional for a fast, safe, and effective way of covering your greys. All it takes is 40 minutes for the colors to set in, with different colors to choose from as well.
Blake Lively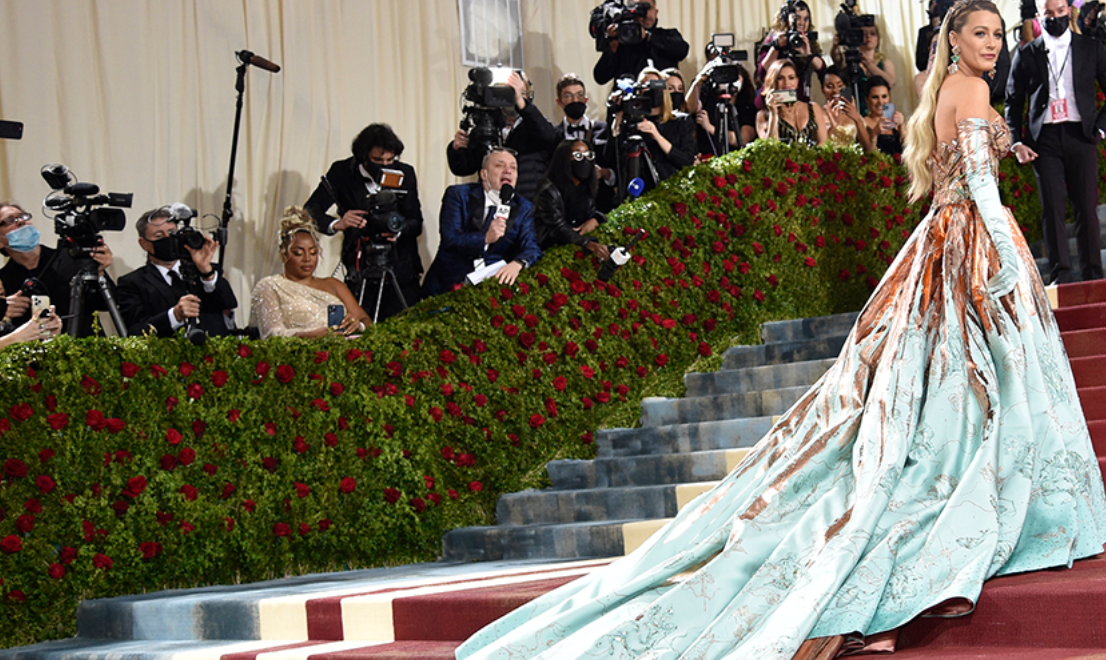 Photo c/o Stylecaster, AP NEWSROOM
One of the highlights of the Met Gala Red Carpet 2022 is Blake Lively's Atelier Versace gown. Blake went with her husband Ryan Reynolds, both looking like royalty, and surely did make an entrance. For Blake's gown, the grand reveal was when the assistants untied her bow to reveal the bright blue-green train that was hiding underneath. Although it might seem like an illusion, the design was an ode to New York City's architecture and the classic buildings. Blake's crown is made with seven spikes as a representation of the Statue of Liberty.
As for her hairstyle, she made is simple by putting her hair down with big curls on the end to complement her elegant look.
When doing this type of hair style, you can do no-heat curls but do low hair buns. You can add a moisturizing oil first so the final output will be satisfying.
Billie Eilish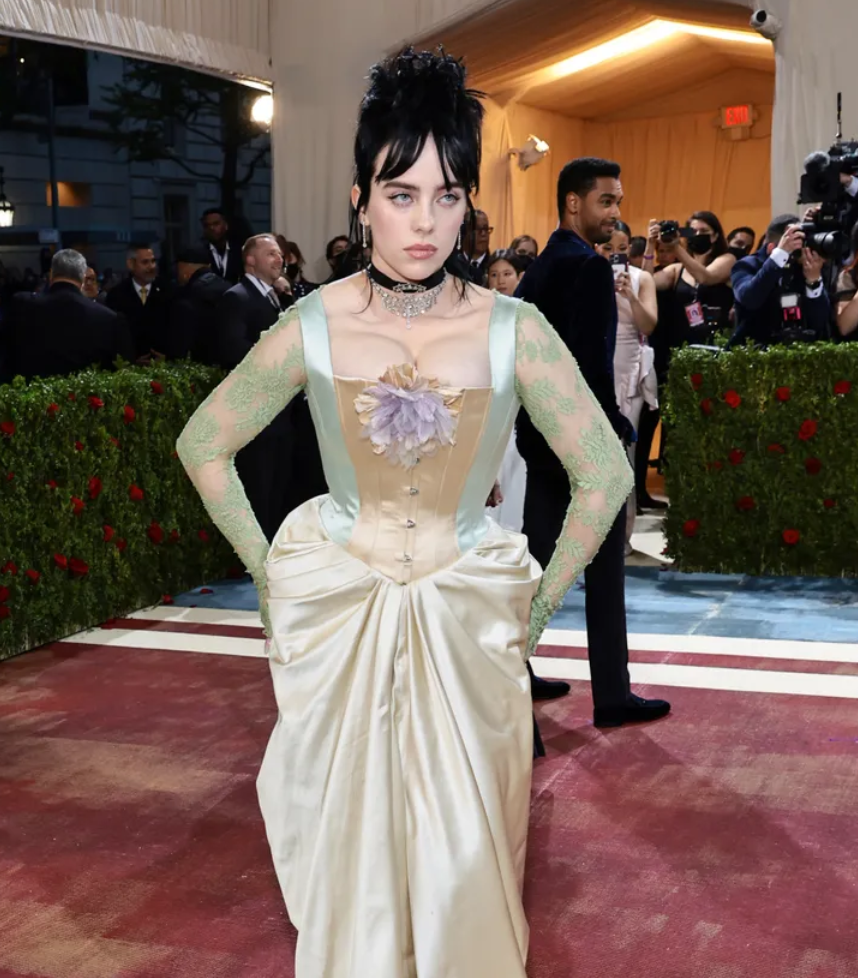 Photo c/o Elle, JAMIE MCCARTHYGETTY IMAGES
This superstar looks like she came out directly from a medieval painting, wearing a custom Gucci corset gown. Staying true to her aesthetics while following this year's theme, she went with a perfect mix of a rebellious yet dreamy ensemble in an ivory dress with green lace accents, finishing off the look with a black choker necklace. According to reports, Billie wore beige platform shoes made from vegan materials.
Hailey Bieber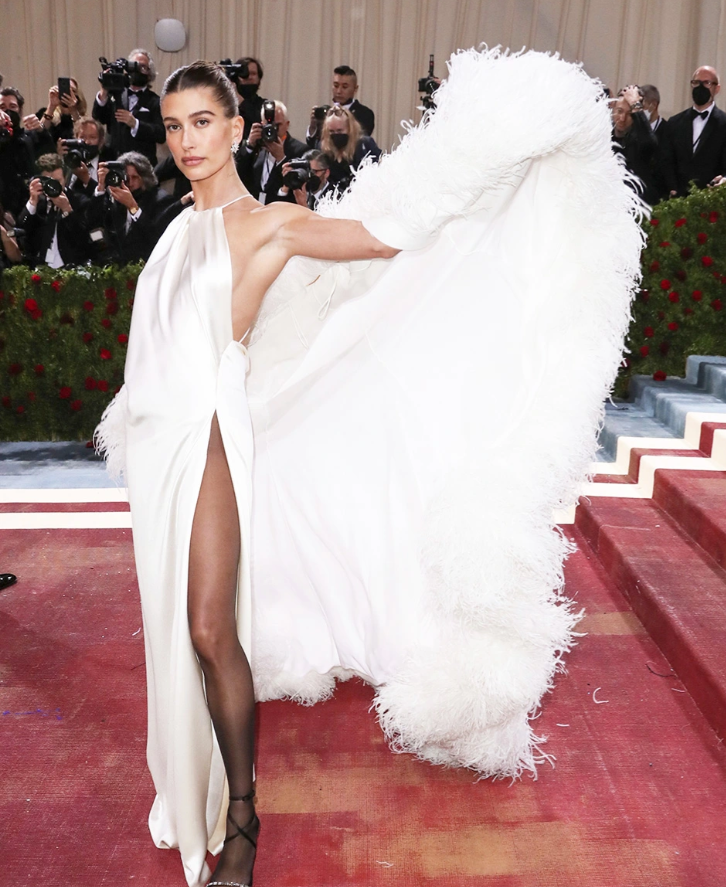 Photo c/o Hollywod Life, David Fisher/Stephen Lovekin/BEI/Shutterstock
Hailey was also a stunner on the red carpet, wearing a white Saint Laurent. Old Hollywood glamour was also in sight at the event, including Emma Stone in a white Louis Vuitton slip dress, featuring a feathered hem and lace straps looking all sophisticated with her slicked back hair.
If you're also attending a special occasion and looking for inspiration on how to dress like your favorite celebrity, the trick here is to be more creative. When running out of time to go to the salon and get your root touch-ups, hair dye shampoo can definitely do its job in under 40 minutes. Plus! There are different colors to choose from.
For more articles, tips, and product launches, stay tuned to our website and our official Facebook page.