5 Best Hair Care Routine Steps to Follow
Mar 17, 2022 | By Queenie Jade
Most of us have a skincare regimen but do we also have a hair care routine? Taking care of our hair is as important as skincare. Your hair routine can vary a bit depending on the type of hair you have. Achieving healthy and shiny hair takes effort. We have gathered the best hair care routine steps that you can start doing to take better care of your locks. Read our guide, and you're on your way to achieving the lustrous hair you desire.
Step 1: Avoid washing your hair daily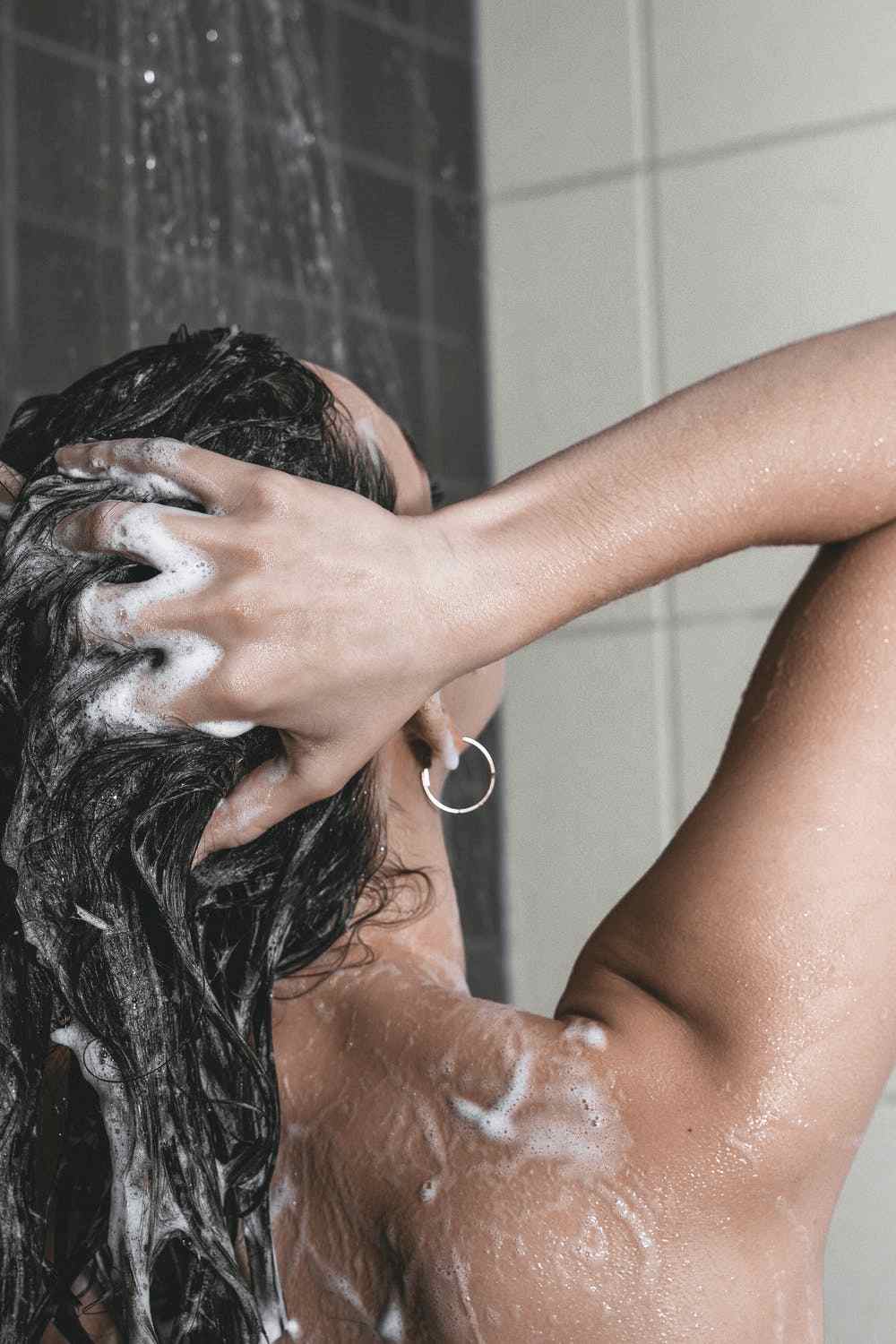 Washing your hair every day is not advisable, especially if you have thick or curly hair. Overwashing depletes the natural oils and proteins in your hair and scalp, resulting in dryness. It's important to know your hair type first so you will have an idea on how many times you need to wash it per week. Straight hair is usually oilier compared to wavy or curly hair. You can check your hair type and the best time to wash your hair below as part of your hair care routine.
Dry hair - Wash it every third day
Oily hair- Wash it every other day. Use a dry shampoo in between.
Normal hair (not too dry nor oily) -Wash it every other day or every three days.
Make sure to use a sulfate-free shampoo to cleanse your hair. Sulfate can make your hair dry and frizzy. A shampoo with all-natural ingredients is your best bet such as the Mayraki Ultra Repairing & Weightless Moisture Shampoo. It gives moisture and nourishment to your scalp and hair without the harsh chemicals.
Step 2: Use cool or lukewarm water to wash your hair
A hot shower is such a treat after a long day but not for your hair. The oil in our locks serves as a natural conditioner. When you shower with hot water, it can strip off these natural oils, resulting in dry and brittle hair. Opt for cool water when it's shampoo day. Cold water retains natural oils and makes your hair manageable. It also gives it a healthy gloss and adds moisture. Hair cuticles are easier to close if you use cold water, which results in smooth and shiny locks.
Step 3: Comb your hair properly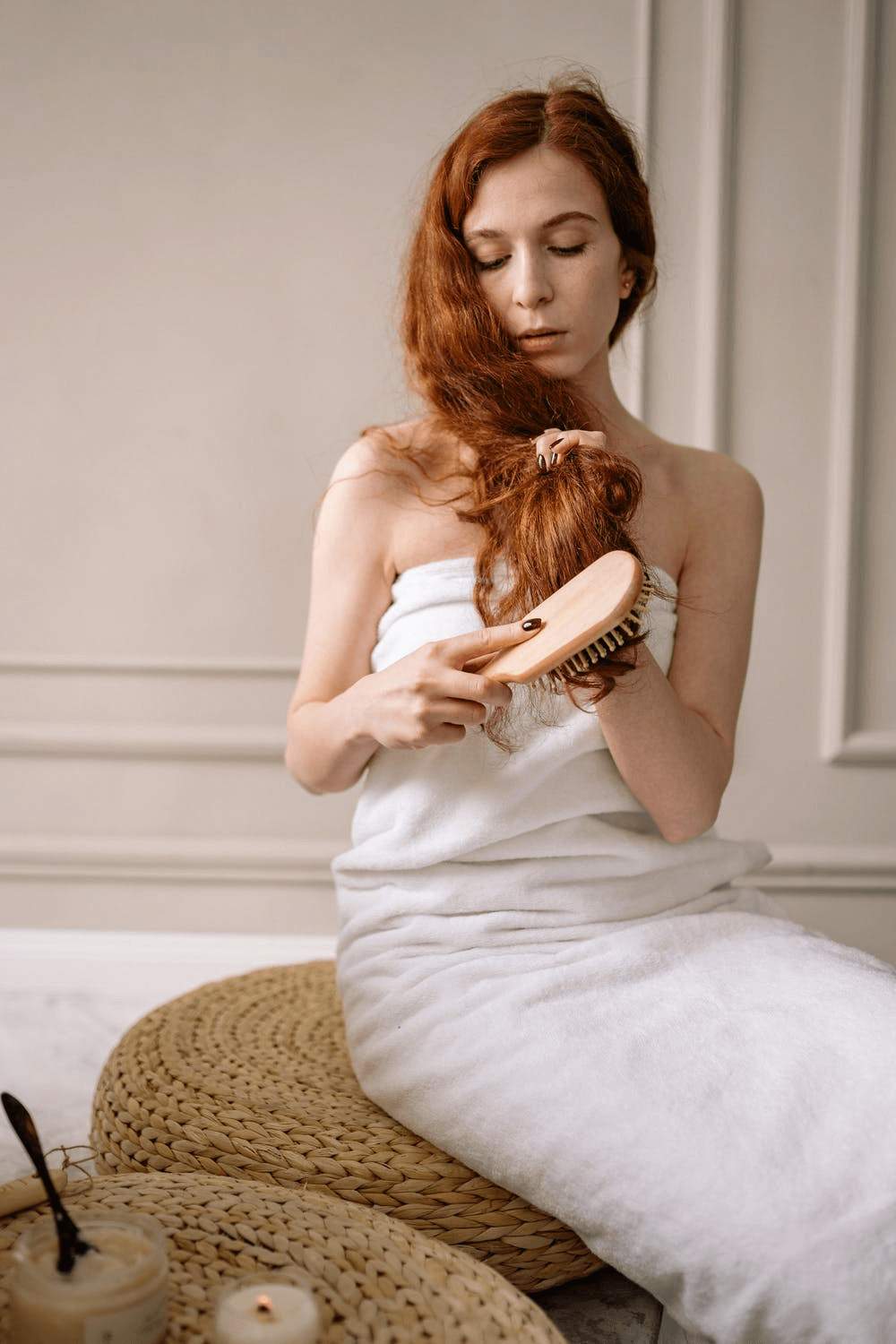 The third hair care routine step is combing your hair properly. We often make the mistake of detangling our hair from top to bottom. If you don't want to damage the strands, detangle the tips first. Comb hair gently and not in a rush. Use a proper brush. A wide-tooth comb or a paddle brush is a must-have for your best hair care routine. Get the Mayraki Professional Wooden Paddle Brush that's designed to detangle your hair daily. The bristles have elastic nylon tips, which can easily stretch even thick hair for easy detangling. It can also effectively promote natural oil distribution. Plus, you'll get an instant scalp massage.
Step 4: Get an oil massage weekly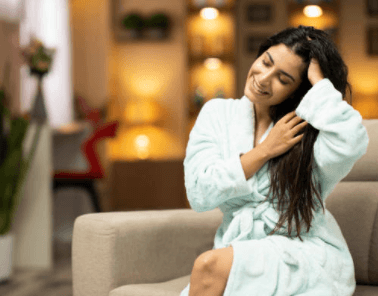 A pampering hair care routine you can enjoy is getting an oil massage. Oils are high in vitamins and fatty acids, which nourish each strand from root to tip. Gently massage the oil into your scalp and roots for a few minutes. Rinse thoroughly to avoid oil buildup on your scalp. Make the Mayraki Weightless Essential Oil Nutritive Treatment part of your regimen. It's a plant-based hair treatment that hydrates your hair from roots to tips. Use it before applying shampoo to protect your locks and reduce breakage.
Step 5: Eating right as a hair care routine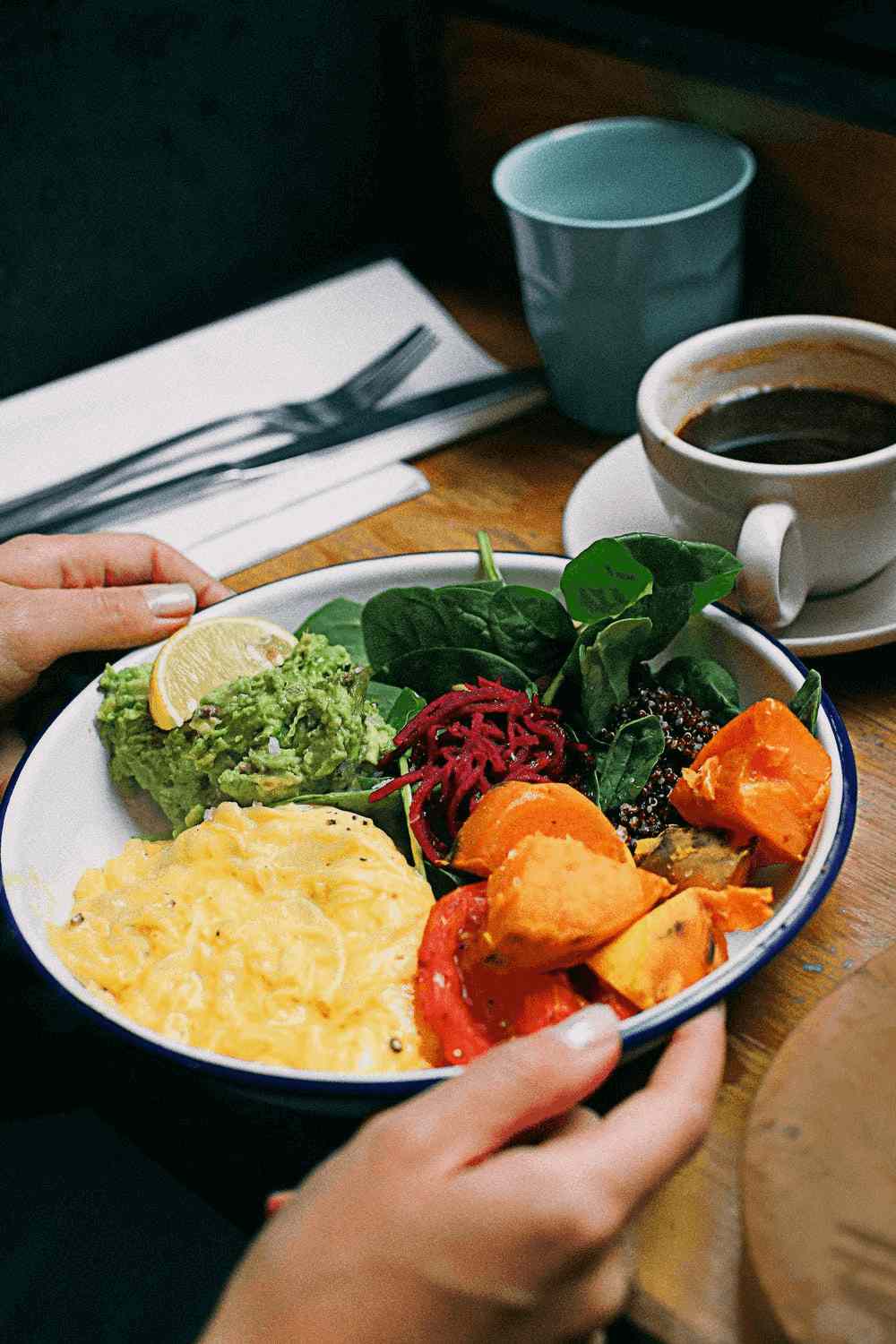 As they say, you are what you eat. Consuming the right food affects not only your body but your hair as well. When you're stressed and unhealthy, it shows on your hair. Smoking can also make your hair dull and prone to damage. So, what food should you include in your diet to achieve healthy hair? Take a look at our list below.
Bananas
Potatoes
Nuts (almonds, walnuts)
Protein (fish, chicken, egg)
Citrus fruits (orange, lemons)
Vegetables (spinach, tomatoes)
Seeds (flaxseeds, pumpkin seeds)