The 5 Miracle Benefits of Aloe Vera for Hair
Oct 06, 2022 | By Queenie
Aloe vera is more than a lovely and aesthetic plant in your yard or house. Aloe vera is a plant-based ingredient widely used in hair care products because of its nutrients and advantages for your hair. It is well known for having antibacterial characteristics that could aid in healing your wounds and skin issues. But did you know about the benefits of aloe vera for hair? Yes, you heard it right! Aloe vera can also give your hair a natural repair and healthier hair!
Do you want to know more about what aloe vera can do for you? Continue reading to learn more about the importance of aloe vera in hair products, the things it can do for your hair, and, finally, the best aloe vera-containing hair products that work for all hair types.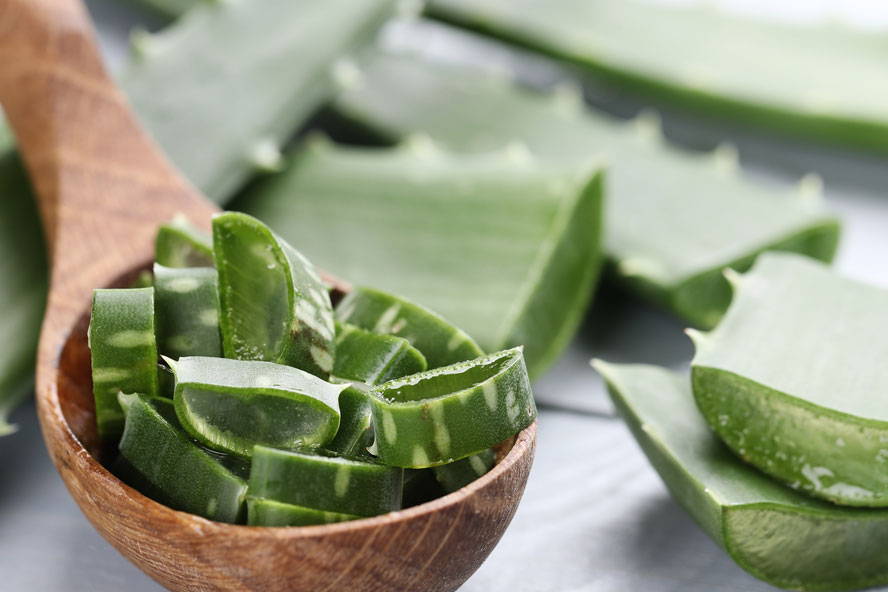 Importance of Aloe Vera in a Hair Product

Aloe vera is a crucial component of every hair product since it offers a variety of nutrients and active chemicals that will give your hair a healthy appearance and feel. It contains fatty and amino acids that strengthen and repair your hair from the inside out. The best remedy for treating hair breakage has been found to be aloe vera. Do not worry if your hair frequently gets in trouble! You could find that aloe vera can help with several of your hair issues.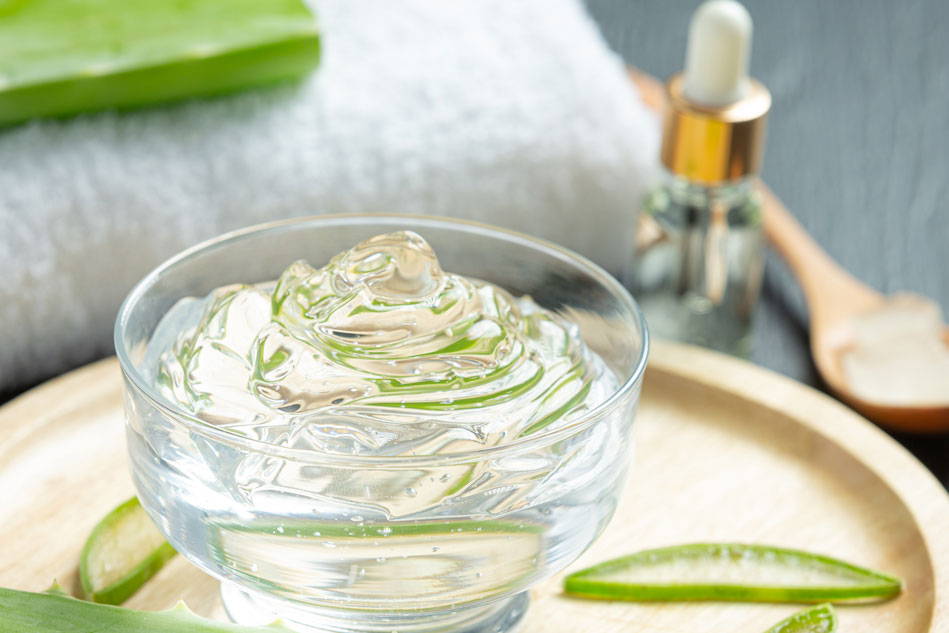 Top 5 Aloe Vera Uses for Hair

Let's learn more about what aloe vera can do for your hair now that we are aware of its significance in hair care products. If you love your hair, you'll want to learn about these top 5 benefits of aloe vera on hair!
Aloe Vera for Hair Growth
Do you want your hair to be stronger and thicker? Proteolytic enzymes, a unique enzyme in aloe vera, help promote healthy hair development. These enzymes efficiently dissolve dead skin cells that may obstruct hair follicles on the scalp. Hair follicles won't be able to grow correctly if they are clogged with too much sebum, dirt, or dead skin. Aloe can also aid in cleansing the scalp, allowing more nutrients to enter the hair follicle and promoting quicker and more effective hair growth.
Aloe Vera Cleanses Oily Hair
There are several hair products available that can make your hair greasy and oily. But worry not anymore! Your savior is aloe vera! Aloe vera has antibacterial compounds that eliminate product-induced oils from hair without removing your hair's natural oils. Your hair will grow stronger and healthier as a result. Thanks to the aloe vera's natural oils activation!
Aloe Vera Calms an Itchy Scalp
Did you know that one of the aloe vera benefits for hair is that it can stop the itching of your scalp? Seborrheic dermatitis is a common skin condition that affects your scalp. It causes stubborn dandruff and red skin. According to a study, 50% of the general adult population has experienced dandruff. The anti-inflammatory properties of aloe vera may be able to reduce the itching and moisturize your scalp.
Aloe Vera Strengthens your Hair Strands
Aloe vera has been known to promote healthy cell growth and shiny hair for over a century. Aloe vera is a great plant to help promote hair growth. This is mainly because of the vitamins (A, C, and E) that are in an aloe vera plant. The gel from aloe vera has been used for years to treat cuts and burns, but it also contains an ingredient called aloe barbadensis gel, which can strengthen your hair and repair any breakage.
Aloe Vera Protects your Hair from the Sun
Our hair also needs protection from the sun. Suppose your hair is constantly exposed to the sun because of work or everyday activities. In that case, aloe vera can help your hair stay protected from the ultraviolet (UV) radiation that comes from the sun. Exposure to UV can cause your hair to lose its shine and make it rough, leading to breakage. Aloe vera for hair is the sun protection that you need!
Organic Hair Product with Aloe Vera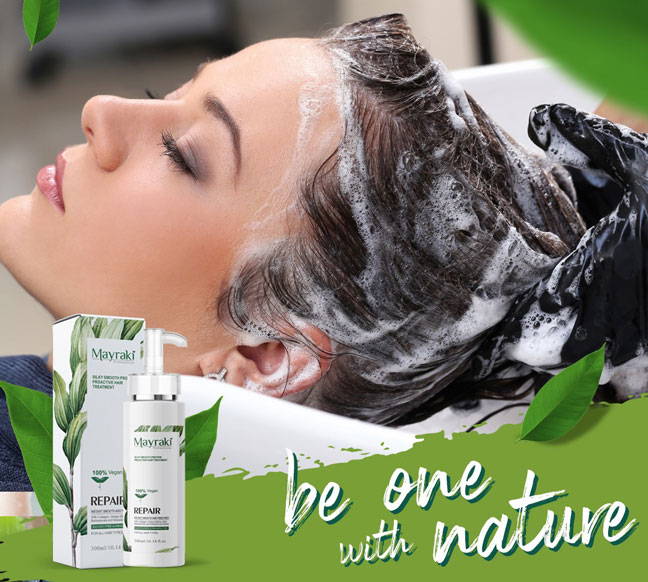 Now that we know of the benefits of aloe vera on hair, you might be confused about which product will work best for you. But don't worry! Mayraki's Silky Smooth Proactive Hair Repairing Treatment is to the rescue!
Mayraki Proactive Hair Repairing Treatment contains all-natural ingredients that will completely transform and heal your hair. Aside from repairing your hair, here are the benefits of using Mayraki's Ultra Repairing Proactive Treatment Set:
It keeps your hair and scalp healthy.

It helps your hair retain its elasticity.

It keeps your hair smooth and silky all day.

It prevents dandruff and other scalp problems.

It nourishes and moistens the hair and prevents any problems.

It gently cleanses your hair without removing its natural oil and removes excess sebum.
For more Hair Mayraki Video Tips:
A healthy scalp has a pink tone, is well moisturized, smooth, and free of flakes and redness. If you have an unhealthy scalp, you may recover it by washing it with sulfate and paraben-free products and applying a natural dry scalp treatment like Mayraki Proactive Hair Repairing Treatment.
Aloe vera is a natural cure for wound healing, weight loss, and hair restoration. The benefits of aloe vera on hair have been known for centuries. Since aloe vera is rich in vitamins and minerals, it should be a must when looking for products to treat your hair. Mayraki products offer a wide variety of hair care treatments that only use vegan and all-natural ingredients. Try Mayraki hair products if you're seeking a safe and suitable product for all hair types!
---