5 Benefits of Using Natural Dry Scalp Treatment
Oct 06, 2022 | By Queenie
Everyone wishes for smooth, glossy, and lustrous hair. People typically lack time to devote to their hair-care regimen, making it difficult to achieve the said goals. When was the last time you did something other than shampoo and condition your hair? When was the last time you took good care of your scalp?
Scalp treatments are just like food for your hair. It keeps them healthy and moisturized. Not to mention that it helps your hair appear beautiful. If you often use a styling product or visit a hairdresser for your hair, you should definitely try something that's more gentle on your scalp and locks. Read along to learn why you need to use a 100% natural dry scalp treatment.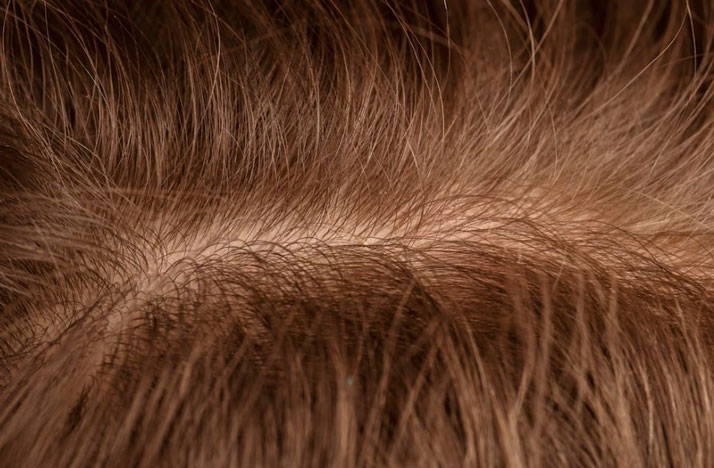 The Importance of a Healthy Scalp

Some of the cosmetics and hair treatments we use daily contain formaldehyde. As mentioned, long-term effects can cause health damage, so if you want to protect yourself from this chemical, start by choosing formaldehyde-free hair products.
These all-natural hair products don't only provide your desired locks but are essentially good for your overall health. You might think that chemicals give you faster results. Think again. This article will provide you with reasons why you should choose formaldehyde-free products. Read along to find out!
5 Benefits of Natural Treatment for Dry Scalp

Will my organic shampoo give the same results as the ones with chemicals? What are the advantages of using formaldehyde-free shampoo? These are probably questions that are running through your mind. You might be used to going to the salon for hair treatments, not knowing the product ingredients they put on your hair. This guide will give you the benefits of using natural products. It's time to scratch out that salon trip and choose a safe, gentle, and effective shampoo.
Dandruff can be caused either by excessive or inadequate oil production, skin conditions, or allergies to chemicals. Too much oil on your scalp irritates it and causes flakiness. You'll get the same results if the scalp is not producing enough oil.
Exfoliation will be applied in a natural treatment to remove dead skin, leaving behind a layer of fresh, healthy skin. Some treatments include a leave-in conditioner, which softens and moisturizes the scalp to promote healthy scalp and hair growth. Plus, natural treatments have organic ingredients that will not cause scalp allergy leading to dandruff.
One of the great benefits of scalp treatments is that they protect your hair from damage. The treatment penetrates your hair and scalp, delivering hydration and promoting hair health. Natural treatment is gentle and healing for your scalp compared to chemicals.
Hair treatments help prevent hair fall and split ends. If you believe your hair is in poor condition, you should have a professional hairdresser do a scalp treatment to boost the health of your hair.
Your scalp needs moisture as much as your skin does! Another significant advantage of natural scalp treatments is that they moisturize your scalp with gentle ingredients.
A lack of moisture causes dryness that leads to dandruff and hair breakage. Your scalp requires moisturizing treatments to avoid damage. Natural dry scalp treatments can provide your scalp with the natural oils and proteins it needs for healthy hair.
Promotes Healthy Hair Growth
If your scalp is neglected, your hair will grow more slowly, and the hair that does develop will be more delicate and prone to breakage. This happens because the natural bacteria and microorganisms that dwell on your scalp also reside in the hair follicle, influencing the growth of the strands and producing a healthy scalp.
Taking the time to massage your scalp gently increases blood flow, which aids in delivering vital nutrients to your follicles. As a result, regulating the environment in your scalp and applying a serum to your scalp will encourage healthier, stronger strands from the root.
Eliminates Dead Skin Cells and Unclogs Hair Follicles
Clogged pores on your scalp are just as bad as those on your face! Oils generated by the sebaceous gland in the hair follicle, in conjunction with debris and products, can easily block hair follicles.
A natural scalp treatment will assist in gently cleaning and unclogging these follicles, while active ingredients will aim to restore sebum levels. We recommend massaging your scalp treatment into your scalp gently, which will aid in exfoliation and blood flow.
100% Natural Dry Scalp Treatment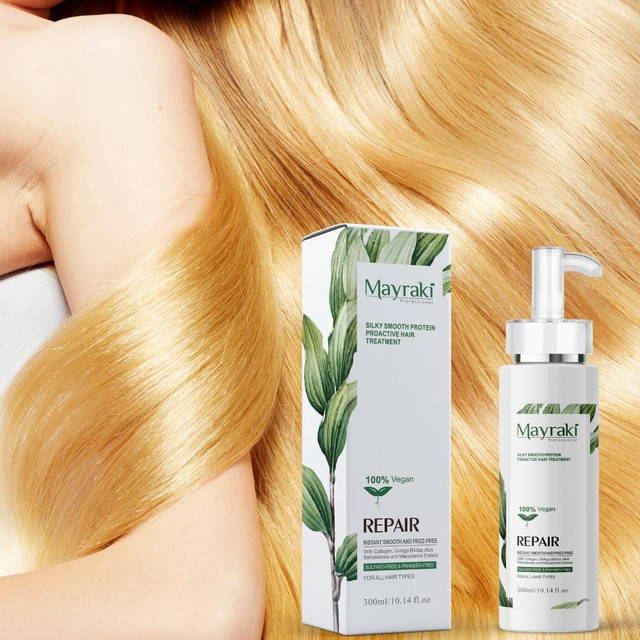 Mayraki Proactive Hair Repairing Treatment includes vitamins, minerals, and herbs. A 100% natural remedy capable of entirely transforming and healing your hair. You'll notice a difference in the look and feel a physical change in the quality of your hair with only one usage. It contains essential nutrients and herbs. A 100% natural remedy capable of entirely transforming and healing your hair.
Help retain hair elasticity
Actively increase the shine in your locks
Rejuvenates the smooth, silky texture of hair
Prevents dandruff and other hair and scalp problems
For more Hair Mayraki Video Tips:
A healthy scalp has a pink tone, is well moisturized, smooth, and free of flakes and redness. If you have an unhealthy scalp, you may recover it by washing it with sulfate and paraben-free products and applying a natural dry scalp treatment like Mayraki Proactive Hair Repairing Treatment.
It is advisable that you avoid harsh chemicals in your hair care products since they might have a negative influence on the health of your scalp. Switching to gentler formulations, avoiding heat styling as much as possible, and providing your scalp with the love and care it requires in the form of scalp treatments such as exfoliation. Mayraki's products are not only better for your scalp than other artificial, non-organic hair products; they also promote hair growth and nourish your scalp, giving your hair a more youthful appearance!
---